In a weekend that featured two sensational and shocking first-round knockouts, it was extremely difficult to pick between the two. However Jose Zepeda was supposed to be a stepping stone for Josue Vargas, it was supposed to be Vargas's night. It was in his city, the first fight in Madison Square Garden in nearly two years. Vargas had his fans in his building and he was supposed to have a coming-out party. However, that was not the case a short southpaw left from Zepeda put Pedraza face-first into the canvas. In addition to putting himself in contention to win knockout of the year again, moved his record to 35-2 (27) proved he isn't washed up or gunshot, and takes home our fighter of the week award.

Jose Zepeda, of Long Beach, California entered the Mecca of Boxing as a big name a fan-favorite, fan-friendly fighter with a solid resume and a reputable name that would propel the Puerto Rican fan-favorite Josue Vargas into a world title shot. However, the Californian had far different plans. Prior to the contest, Zepeda said "there are levels to this" and did he ever prove that was that case. Zepeda dropped Vargas with a  thudding overhand just past the one-minute mark of the opening round that dropped Vargas like a tree falling. The Puerto Rican made it to his feet but still on very unsteady legs. Zepeda pounced on his wounded opponent with a barrage of power shots on a defenseless Vargas, forcing the referee to stop the bout at 1:45 of the opening round. Giving Zepeda the first-round knockout in sensational fashion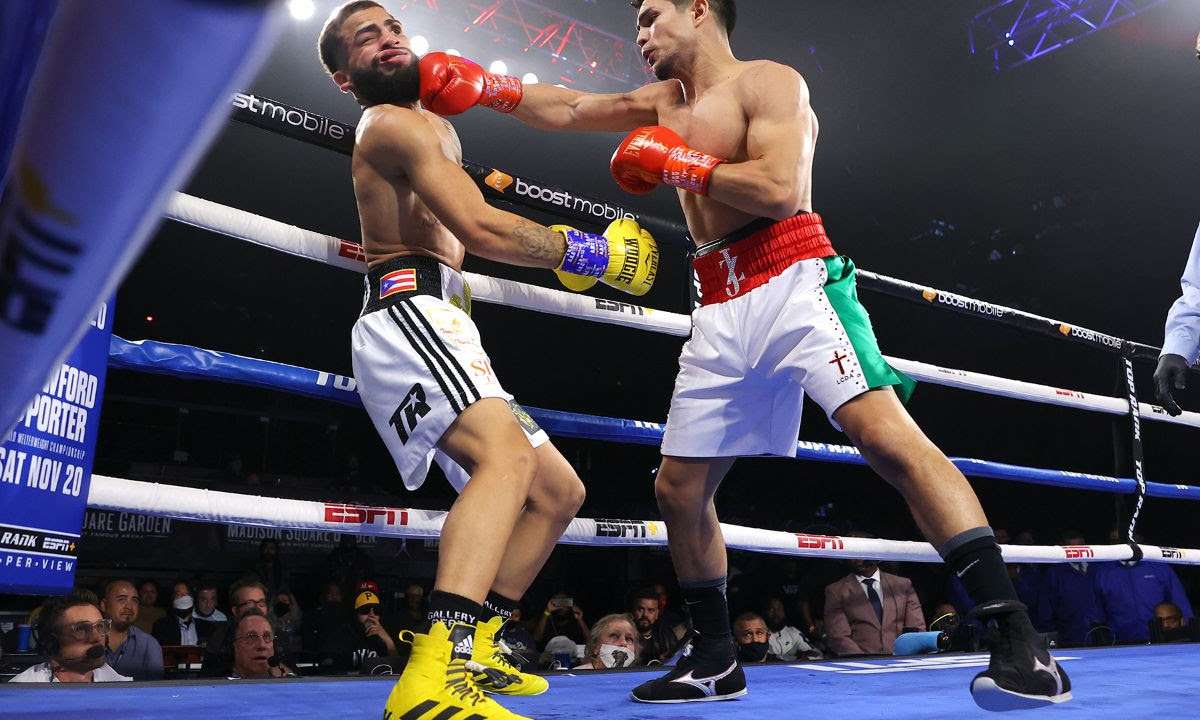 The 140-pound division is currently a one-man show, Josh Taylor, holds all four major belts. There are going to be several fighters vying to get their hands on the Tartan Tornado and all of the belts. Given this stunning and spectacular knockout in addition to his instant classic with Ivan Baranchyk makes Zepeda an outstanding candidate to fight Taylor in the very near future. If that fight gets put on hold a rematch with Jose Carlos Ramirez would be highly intriguing as their first fight was a 2019 contender for fight of the year. Other possible names that he could potentially be matched up with is Top Rank's blue-chip prospect Arnold Barbosa Jr or Matchroom's new acquisition Montana Love would all make for intriguing matchups for the Californian in the near future.