38-Year-olds aren't supposed to give career-best performances, 38-year-olds with sensational careers and multiple knockouts of the year who are on their way into the hall of fame on the first ballot really aren't supposed to give career-best performances at 28. When a bantamweight gives a career-best performance under those circumstances at that age it seems nearly unthinkable. However, that's exactly what the "Filipino Flash" Nonito Donaire did Saturday night at the Dignity Health Sports Park, in  Carson California. Scoring a dominant and sensational fourth-round knockout over the undefeated  Nordine Oubaali. To capture his WBC bantamweight strap, become a two-time bantamweight world champ, capture our Fighter of the Week award and secure himself at least one more mega-fight before his legendary career comes to an end.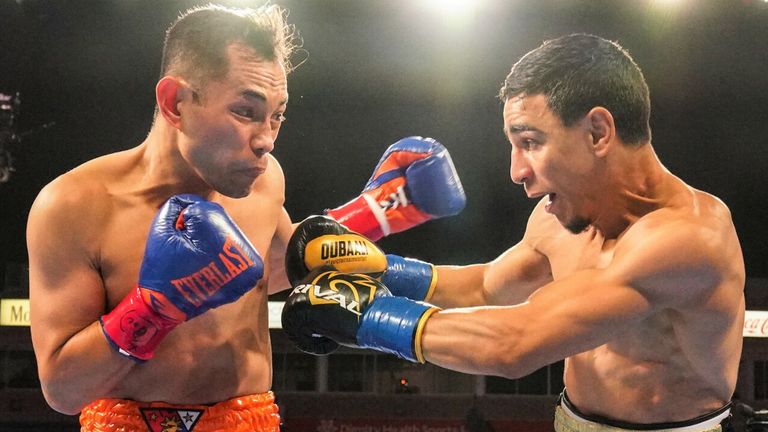 Donaire walked into the ring for the 47th time and despite having held eight previous world title straps he walked in a 3-1 underdog. And he started conservatively letting Oubaali dictate the pass of the fight. Letting his hands go Donaire was clearly timing his man began to open up and unload power shots. Bu the third round Donaire did figured out the Frenchman's timing and unleashed a perfect counter left hook that put the champion on the canvas for the first time. Oubaali rose to his feet but had spaghetti-like legs. Sensing the end was near the Filipino Flash stayed on the aggressive stalking his man with a left hook and precise right hands backing him into the ropes and landing a picture-perfect left hook that sent Oubaali to the canvas just as the bell ended the third Oubaali again courageously made it to his feet. The writing, however, was on the wall. The Frenchman tried to fight the aggressive challenger off and move around the ring but a left hook again stopped the champion in his tracks an uppercut and right hand made matters worse for Oubaali who seconds later was trapped in the ropes and a massive left hook put Oubaali down for good this time as referee Jack Reis came in and waived the fight off. Making Donaire the oldest man to capture a bantamweight world title.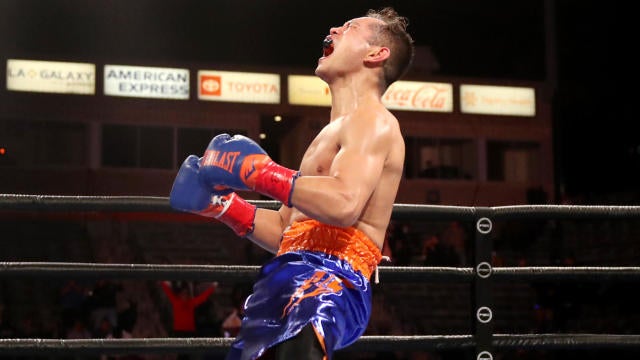 It's been 14-years-since Donaire scored a sensational one-punch knockout of Vic Darchinyan what the Flash has done in those 14-years since is nothing short of amazing. The good news for fight fans is that Donaire is not done yet there are two rematches that all fight fans would love to see that could be made at the 118-pounds. Rigondeaux and Inoue who both won memorable fights against Donaire are both fighters are currently world champions and Donaire speaks of becoming undisputed, the one thing he hasn't accomplished in his remarkable career, Rigo will battle John Riel Casimero for Casimero's  WBO and Rigo's WBA regular strap, Inoue holds the WBA Super title as well as the IBF belt.