On what was another sensational action-packed weekend of boxing that featured several undefeated knockout artists continuing their impressive and violent knockout streaks. Only, one of the undefeated KO artist was supposed to be tested like never before and go the distance and even might have been picked to lose by some. 24-year-old Scottish featherweight " Lightning" Lee McGregor made incredibly quick work of Frenchman Karim Guerfi who challenged for an interim title against Juan Carlos Reveco, a highly competitive fight that went the distance. However Lightning struck quickly this past Friday in Bolton as McGregor secured the brutal first knockout, captured the EBU bantamweight title, moves his record to 10-0 (8) captures our Fighter of the Week award in perhaps the most competitive week we've ever had and fast tracks himself for a possible world title fight in the very near future.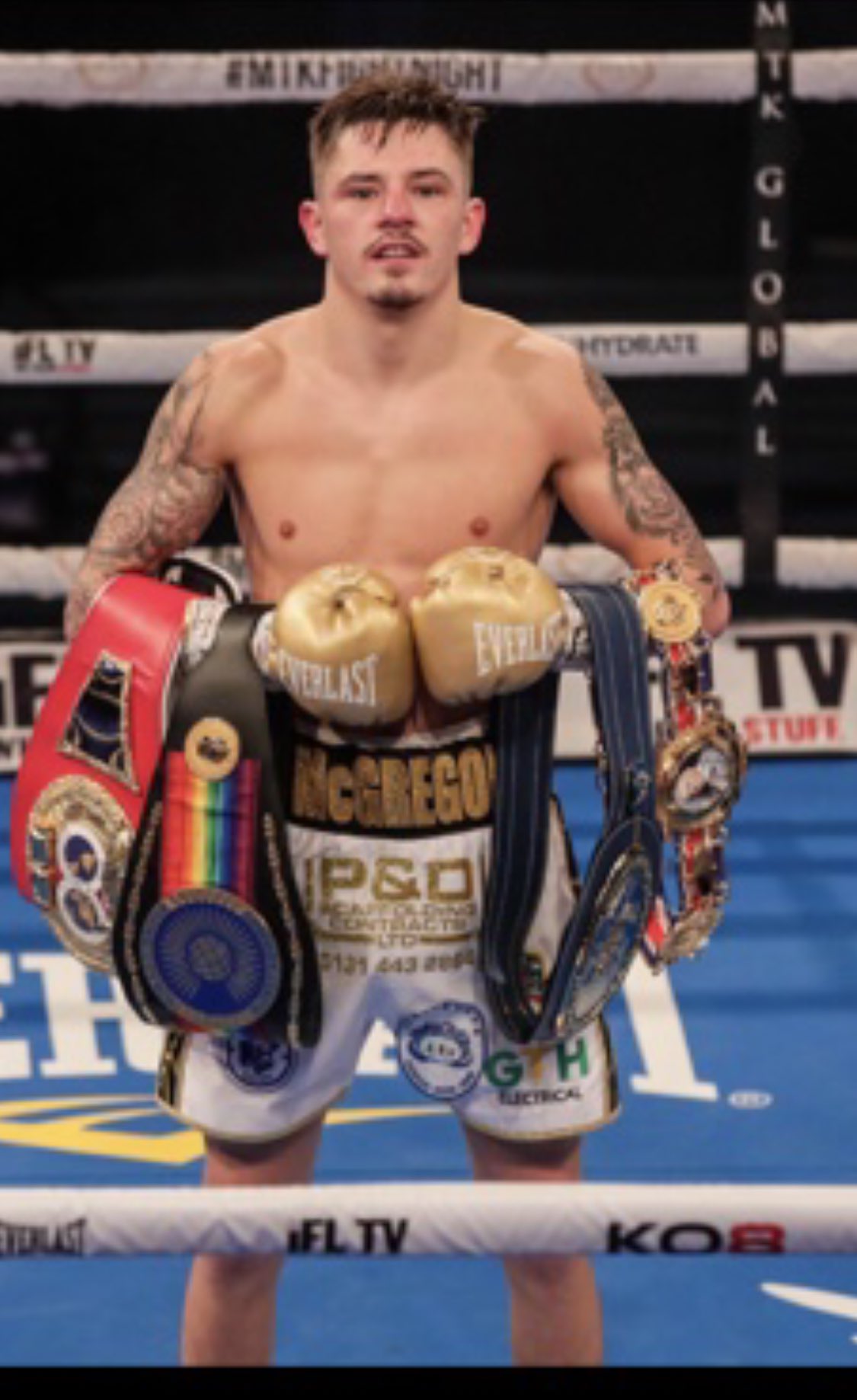 On the busy weekends, opening card fight fans anticipated an all-out scrap at the Bolton Whites Hotel between the two hard hitters instead we got one-way traffic and a complete beat down. A right uppercut perfectly got Guerfi to go into a high guard and allowed McGregor to land a perfect thudding left hand to the body that dropped the Frenchman less than a minute into the fight. Guerfi courageously made it to his feet but the Scotsman stayed on the attack ripping off one body shot after another and lightning struck again less than a minute later as a left hook to the body put Guerfi back down to the canvas and again Guerfi rose to his feet at the count of eight. McGregor, it was just a matter of time, and went for the kill whaling away with body shots he got his opponent to drop his hands and landed a perfect left hook t another chin that put the Frenchmen on the canvas for a third and final time. Giving McGregor the first-round knockout with 16 seconds remaining in the first round. Giving "Lightning" his eighth stoppage and 10th victory in his 10th fight.

At 5'7 McGregor is a tall bantamweight with sensational punching power and at just 24-years-old is the future of the historical division. He claims to be the "unluckiest guy in the sport": however given the recent performance over a noteworthy opponent and the push of MTK Global that luck may be turning around  Fights in the UK against the likes of  Paul Butler, Khalid Yafai or Zolani Tete are easily makeable and are winnable for McGregor. Given his tremendous punching power,  and aggressive nature, he matches up quite with the light hitting Takome Inoue or Liborio Solis. Each of those two men both of who have been in world title fights and could be the exact step up that the Scotsman needs to get himself a world title shot by late 2021 or 2022.