Without any major boxing on either side of the Atlantic, the past few weeks, hardcore of the sweet science awaited Saturday's Showtime triple-header with a heightened anticipation. They have been unable to get their boxing fix. So when "Cool Boy" Stephen Fulton of Philadephia vowed to outslug, toe to toe slugger, and WBO super bantamweight champion Angelo Leo and beat him at his own fight. That vow should have come as music to the ears of fight fans, however, no one really expected the slick moving Philadelphian to stand in a phone booth with Leo and fire off 100-punches per round. However, after a 364-day layoff, Fulton lived up to his word! Outslugged the champion over 12-rounds and captured his first major world title moved his record to 19-0 (8), and captured our Fighter of the Week award.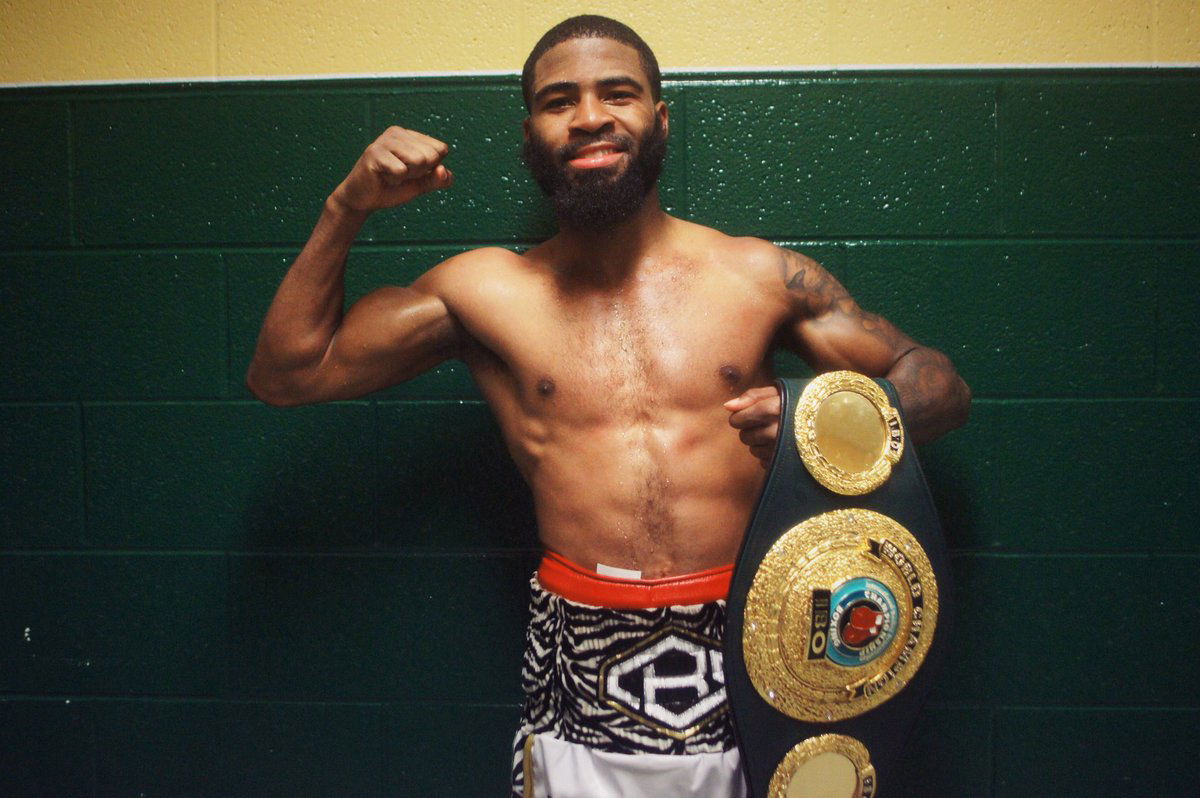 Fulton had a noticeable advantage in the ring, he was the faster, slicker, speedier more skilled boxer. Conventional logic would have said circling and fighting off the back foot would be Fulton's pathway to victory and exchanging with Leo at close quarters would spell disaster for the Philadelphian. However conventional wisdom did not play out. At all!! Fulton and Leo exchanged fairly evenly for the first four rounds. Both fighters giving as good as they got. One thing was becoming obvious, Fulton was the faster fighter and he wasn't going to be intimated on the inside. After four fairly even rounds the only question that remained was could Fulton keep up the pace for 12-rounds? Fulton answered that question resoundingly as he continued to fire off around 100 punches around and a fight that was up for grabs after four rounds became more and more one sided as the challenger was able to keep up the punch output and constantly beat the champion to the punch. "Cool Boy" won every round on every scored card from the fifth round on to capture the world title by scores of 118-110, 119-111×2 all for the new champ. In regards to the performance legendary Philly-based trainer "Breadman" Stephen Edwards tweeted of Fulton "He has a set of lungs on him. Anybody from Philly knows running from Penns Landing to 63rd n market is a hike. Its up hill through entire city East to West. He did it in under 38 minutes! I timed him!" The new crowned champ said In the press conference following the fight, "I knew what I came to do," I came to make a statement and fight this guy. I didn't come to just box. I came to fight him. And that's what I did."
It has been a fairly quick, but certainly not easy rise to the top. In his first 12 pro fights "Cool Boy" handed both Josh Greer and Adam Lopez their first career losses. He has beaten a total of nine unbeaten fighters on his way to becoming a world champ. Now "Cool Boy" can cool off and relax, but just for a moment. The 122-pound division is absolutely stacked with talent especially on the PBC side of the street. WBA champ Brandon Figueroa, Luis Neary, and Raeese Aleem all compete on the same side of the promotional street. As does Guillermo Rogondeaux who currently campaigns at 118 but has held a 122-pound world title in the past. All of these fights are awaiting Fulton and can easily be made and with the exception of Rigo, each fighter is young and in his prime meaning that each of these fights could happen over time. We are witnessing a renaissance of the 122-pound division and Fulton is currently the king of the division.