Big-time boxing returned to US soil in Uncasville, Connecticut with a card filled with what was supposed to 50/50 type of fights. It however turned into mainly one-sided beatdowns and star-making, eye-opening performances that were capped off with a career-best and world title-winning performance from Philly slickster "Cool Boy" Stephen Fulton who captured the WBO super Bantamweight strap from Angelo Leo, who won the belt back in the same bubble on August 1st against Tremaine William. A fight that Fulton was pulled from after testing positive for Covid-19. It was 364-days out of the ring, waiting for the title shot that has long alluded him. Once the bell rang it was obvious Fulton was not going to win, the Philadelphian who typically circles and boxes off the back foot stood in and threw 100 punches a round with Leo, who is a master of that trade. Fulton said he would beat him fighting his fight and most boxing pundits laughed it off as all talk. However, Cool Boy was good to his word and after the fifth round, it was mostly one-sided with Fulton out slugging the slugger. In Fulton kept up the high work rate capturing the decision wide by scores of 118-110, 119-111 X2. post-fight legendary Philly-based trainer "Breadman" Stephen Edwards tweeted on the performance of Fulton saying "He has a set of lungs on him. Anybody from Philly knows running from Penns Landing to 63rd n market is a hike. It's uphill through the entire city East to West. He did it in under 38 minutes! I timed him!" Fulton "I came to make a statement and fight this guy. I didn't come to just box. I came to fight him and that's what I did."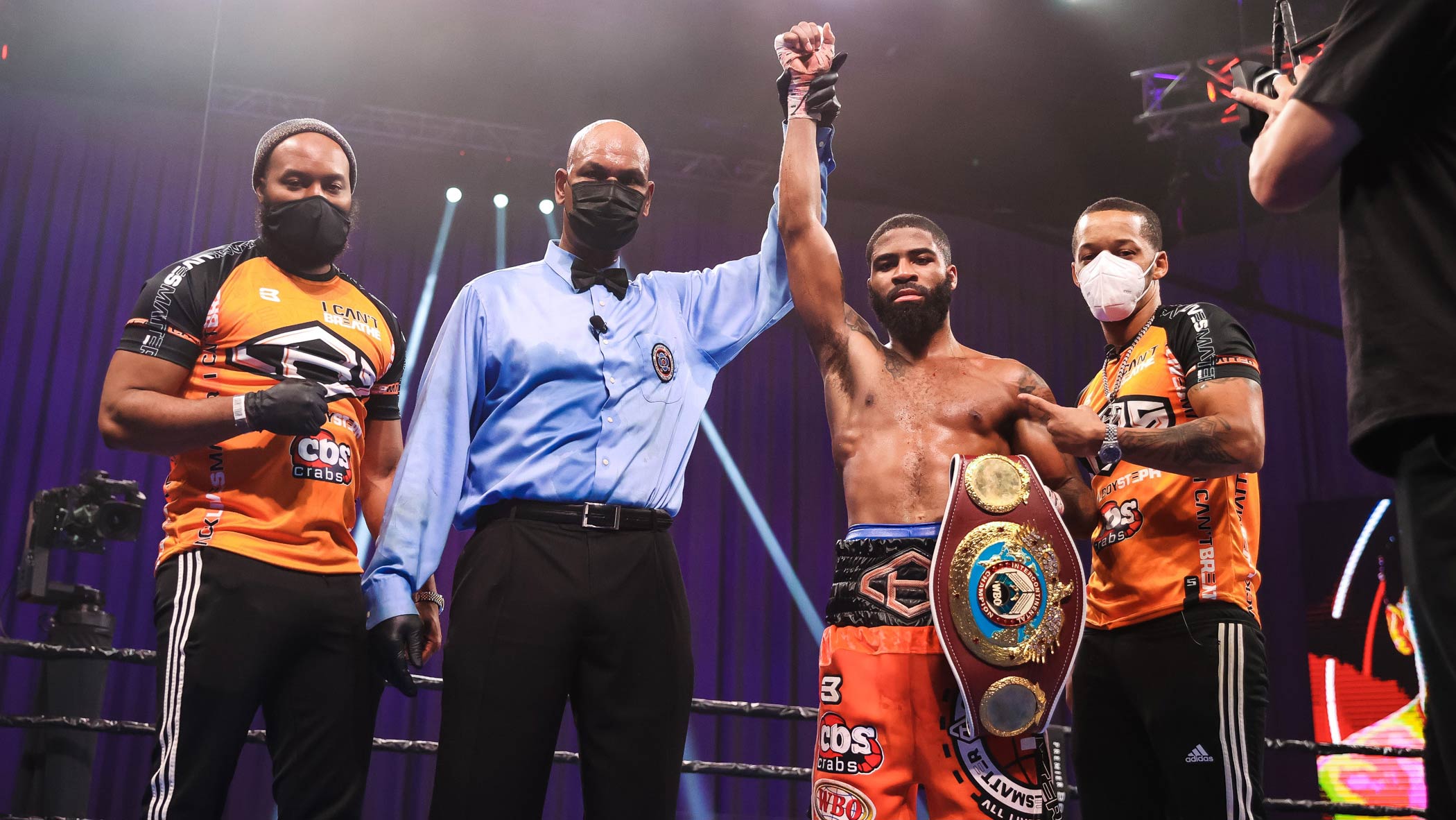 The co-main featured another masterful performance. What was a truly evenly matched fight on paper turned out to be anything but. Pre-fight Vic Pasillas said that are levels to this, and suggested he and his opponent, Raseese Aleem, were not on the same level. That sentiment certainly proved true in the ring, but not as Vicious Vic would have hoped for. Aleem was in control throughout, proving to be the slicker, speedier and classier fighter, and much more heavy-handed than previously thought. Aleem "The Beast" wowed the boxing scoring scored four knockdowns that finally lead the ref to wave off the bout and give Pasillas, who was game and tough but badly overmatched throughout, the first loss of his career. Aleem the stoppage victory moving his record to, "I think a lot of people were sleeping on me and my power. I wasn't surprised that I stopped him, I didn't think he'd be able to go the distance with me. I think a lot of the fighters in this division should really be on notice." On notice, they are now. Aleem who is now 30-years old had a long unconventional run. Fighting in smaller club-type shows all over the country before he finally got his big break. The club fighter that just kept getting better and better and impressing everyone every stop of the way is now signed with PRB boxing is on the verge of a title shot. 
On the undercard, Mayweather Gym legend, Rolando "Rolly" Romero changed the minds of a lot of boxing enthusiasts. After a subpar, lackluster, performance against Jackson Marinez which was his first exposure to many fight fans. Romero flipped it 180 degrees. dominating a highly skilled and tested Avery Sparrow from start to finish. Romero dropped Sparrow in round one and never looked back. Sparrow was additionally deducted two points for an intentional low blow in the sixth after getting stunned by a series of power shots. Sparrow's corner finally decided enough was enough 43 ticks into the seventh. Romeo said "I fought a dirty fighter. He hit me with a dozen, if not more, low blows, back of the head, trying to wrestle but it is what it is. I got the victory. I dropped him with that hook in the opening round. I thought it would be over but he's slick he knows how to survive. His corner did the right thing by stopping it. In that last moment, before they stopped the fight, he was hurt again and there was a lot of time left in the round. He's lucky they stopped it." The unbeaten Romero improved his record to 13-0 (11).