He's Five foot nothing,100 and nothing and feather fisted. Despite that, he was able to put together one of the most impressive runs of anyone in the smaller weight classes in the history of professional prizefighting. When The "Iron Boy" Ivan Calderon arguably the most skilled strawweight ever publicly announced his retirement in 2012 at the Amelia Municipal Boxing Gym in his hometown of Guaynabo, Puerto Rico, it seemed academic at the time when, not if, but when, would the Iron Boy get the call from the International Boxing Hall Of Fame? So he could be forever remembered and enshrined in Canastota, New York among the best to ever do it. A group that Calderon unquestionably deserves to be a part of. 
It's been five years since the Boricua legend was Hall of Fame eligible and somehow the former two-division world champ has not gotten that call. Certainly this year and last were incredibly difficult competitive years to get in. So we will give the committee a break on that. However, 2022 is far less difficult as the ballot thins out and there is no longer an excuse to deny Calderon. Best yet he can be enshrined with fellow Puerto Rican legend  Miguel Cotto and the two natives of the fighting island can be enshrined together, we can have a Puerto Rican-themed enshrinement weekend. The two will enter boxing immortality together in the second home, their home away from New York. Let's get the "Iron Boy" into the hall! if you need more convincing read below: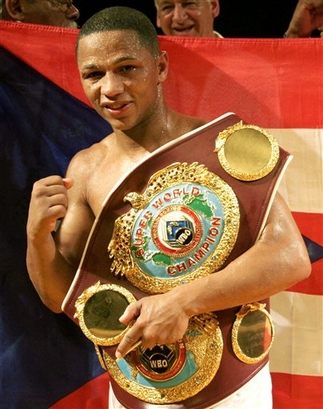 Calderon, a 2000 Puerto Rican Olympian, turned pro at the MGM Grand in February of 2001  scoring a TKO over Sergio Diaz on the undercard of  Erik Morales VS Guty Espadas Jr. He went on to run his record to 15-0 over the next two years. Setting up his first-ever world title fight for the WBO 105-pound against Eduardo Ray Marquez Calderon got to work immediately and dropped the champ in the sixth on his way to taking a lopsided  TD after the fight was stopped because of a cut with a score of 90-80 x2 and 89-81. Making the Olympian a world champion. Calderon would go on to defend that title 11 times against the best in the 105-pound division. The likes of Ronald Barrera, Isaac Bustos, and Noel Tunacao all came up short as Calderon ran his record to 28-0 making it one of the greatest runs ever put together by a straight weight in the contemporary error.
The Puerto Rican then became a two-division world champ when he captured the WBO JR Flyweight title in his native Puerto Rico at the Coliseo Ruben Rodriguez, in Bayamon by out pointing Hugo Fidel Cazares in one of the classic Puerto Rico Vs Mexico scarps in 2007.  Calderon beat his Mexican rival again just 12 months later. All in all the Iron Boy defended his Jr Flyweight belt six times, mostly in Puerto Rico and in Madison Square Garden before finally surrendering his title to Giovani Segura in the summer of 2010. At the age of 35, father time had finally caught up to Calderon, who went on to capture one last win before being beaten by Moises Fuentes when he was 37 in the last fight of his now-legendary career. Calling it quits with a record of 35-3-1.
Based on technique and ability, Calderon was certainly worthy of being a major headline perhaps the most skilled and elusive strawweight to ever do it. As far as drawing power and fan base Calderon was a draw that sold out the small room at the Mecca of Boxing, Madison Square Garden, as well as venues throughout his native island. To put this in perspective the Calderon amassed an 18-2-1 record in title fights. He made 16 total successful defenses between his two titles. Between '03 and '11 Calderon contested a remarkable 21 consecutive championship bouts. That's a two-division world champ who made 16 successful defenses compare that to these other two-division world champs.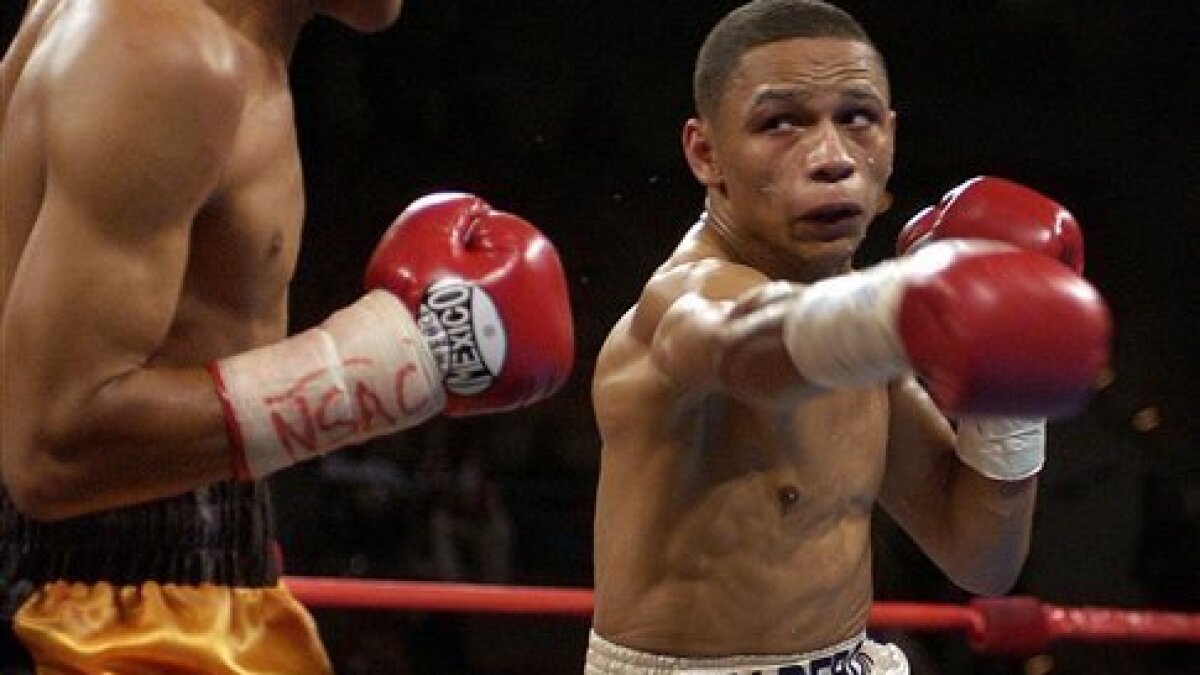 Andre Ward: two-division world champ seven successful title defenses
Julian Jackson: two-division world champ six successful  title defense
James Buddy McGirt: Two division world champ two successful title defenses
 Donald Curry: Two Division world champ six successful title defenses
even the great Evander Holyfield a two-division world champ made only 11 total successful defenses