We are just two days away from the best fight of the year and one of the best fights that can be made anywhere in the sport of boxing. Vasyl Lomachenko versus Teofimo Lopez has all the makings of an all-time great fight. It's not just the two best fighters, both still in their primes (sort of) , fighting for the undisputed supremacy (sort of)  of the lightweight division. It sports the unstoppable young, confident over the top athletic upstart against arguably the pound for pound king of the sport. A three-division world champ who has compiled countless belts and accolades and has run through everyone over the last six-years and done it in sensational fashion well compiling his second to none pound for pound resume. 

Teofimo Lopez is an offensive juggernaut with unbelievable speed, power, and reflexes who has annihilated everyone who has gotten in his way including Richard Commey, in his last fight, a fight which, many of us in the boxing community, thought was a bridge too far this early in Teo's development. Boy were we wrong!  Commey is a beast of a lightweight and a physical force and Lopez ran right through him and devastated him in two easy-breezy rounds. The question surrounding Lopez is what happens when he is getting touched over and over again and can't have his way. When someone is constantly putting hands on him, which Loma will. How will the young stud respond? Lopez as good and as lightning quick as he is, he has leaks in his defense that haven't been exposed. He leaves himself wide open to counter shots and not in a position to get out of the way if he misses. Can Loma, the Matrix, make him miss and counter him and do so consistently over 12 rounds and take a decision? Can he frustrate the young lion and take him out of his game plan. That's Lomachenko's path to victory.

Vasyl Lomachenko is like something we have never really seen before. The footwork, work rate, and combination punching is relentless and non-stop. Those combinations of tools and the level in which he operates them are something that is unique at this time. He can make you miss and hit you with a barrage of punches before you have time to blink and then gets out of the way so you can't possibly hit him back. The Ukrainian has shown surprisingly good power and an underrated ability to get to the body. The question surrounding the Matrix is that he's an undersized 135-pounder he probably best fits in body size-wise as a featherweight. He has struggled in spots against each top lightweight he faced (Linares, Pedraza, Campbell)  he bounced back and stopped, dropped or badly hurt each of these men on his way to a decisive victory. However, none of those men have the natural abilities and awesomeness of Lopez. Is Teofimo simply too big and too powerful? Will Loma's lack of size finally catch up to him? Does the two-time gold medalist simply not have the firepower to match up with the young upstart? Overpowering Loma is Lopez's path to victory.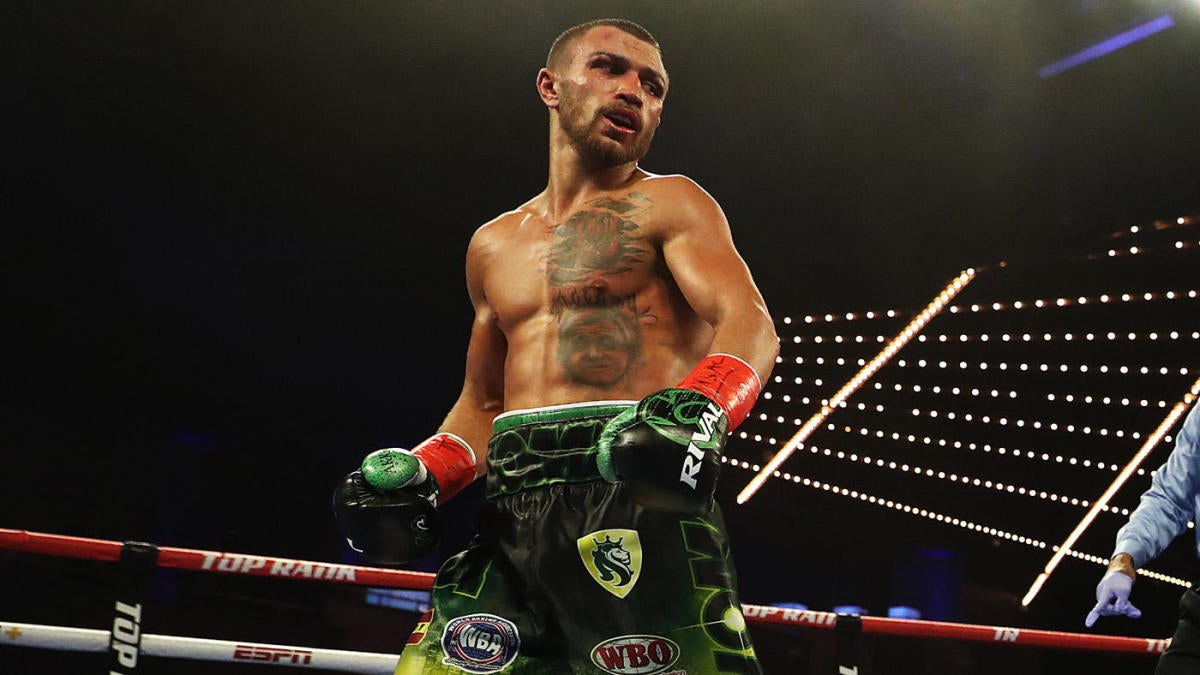 FINAL PREDICTION: This is truly a 50/50 fight. The difference is going to be Loma's experience in having to adjust on the fly. In many ways, Lopez is a victim of his own success, he has never had to make any adjustments on the fly, and while he will have moments in this fight and may even drop Loma. Loma has proven to have more gears to fall back on and, at just 32-years-old is not out of his physical prime. His punch output will not drop and he will make enough adjustments and counter and capitalize on the over aggressiveness of the youngster and win just enough rounds to carry a close but unanimous decision.