The welterweight has been called boxing other "glamour division" it has sported some of the most talented and biggest-selling fights in boxing over the past 35+ years. Names going back to Sugar Ray Leonard, Donald Curry, Pernell Whitaker, Oscar De La Hoya, Felix Trinidad, Shane Mosley, Miguel Cotto, Manny Pacquiao, and Floyd Mayweather that has to lead to the current crop of welterweights. The current fab five of  147-pounders. (Spence, Crawford, Danny Garcia, Porter, and Thurman) have carried the legacy of the division and carried nicely into modern times. This crop has carried the torch for the last five years or so and have a few years left perhaps. There is however the next generation of potential welterweight greats. Two young blur chip, upstart prospects from two great fighting cities have captured the attention of the boxing world and put the current fab five and the rest of the division on notice. Vergil Ortiz of Dallas, Texas and Jaron "Boots" Ennis look ready to seize control of the division today and hold onto for the foreseeable future.
Vergil Ortiz was a 2018 prospect of the year after scoring three sensational knockouts that year in his three fights. The now 22-year-old has exceeded his prospect of the year award-winning year in 2019 by stopping Antonio Orasco, Mauricio Herrer, and Brad Soloman. He then got 2020 off to a great start by destroying the rugged Samuel Vargas. The kid from Texas has continued to improve and continued to shine and has worked himself into the #2 position by the WBO. Shawn Porter is currently ranked #1 and Bud and Porter haven't seemed overly eager to fight each other and said that they may not fight at all due to their long-running friendship. Should Showtime refuse the fight, Ortiz is the next man up. He has the physical strength power and picture-perfect mechanics to beat Crawford. However, until that fight becomes available Ortiz is wasting no time calling out fighters. Saying he wants to fight either Danny Garcia or Keith Thurman next.  At just 22, Ortiz is motivated to make the future now and seize control of the division. Which it appears he may already be able to do.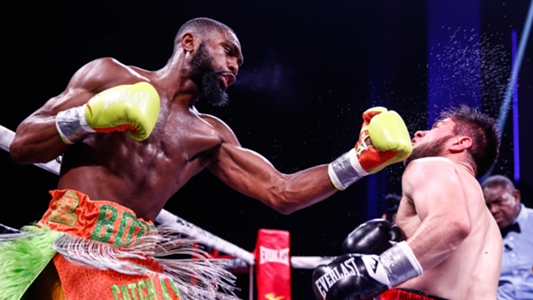 Coming off an eye-opening performance that earned our Fighter of the Week award, Boots Ennis certainly looks to perhaps be ready for a world title fight. He looks like he may be ready to carry the torch of great welterweight fighters from Philly. A line of fighters that include the likes of  Meldrick Taylor and Danny Garcia. There's nothing that Ennis can't do. He's incredibly quick with cat-like reflexes. He throws precise combinations that land from all angles, he switches smooth and seamlessly between the conventional and southpaw stances with thudding power in both hands. In his last fight against Abreu, he sat down and established his jab on the demand of his corner and that jab was a thudding, punishing, shotgun jab. Abreu had gone the distance with the likes of Pablo Cano, Alexander Besputin, Egidijus Kavaliauskas, and Jamal James. None of those guys were able to do to Abreu what Ennis did. Ennis dropped the rugged Dominican contender and dropped him three times on his way to securing a sixth-round TKO. Making a resounding statement to the 147-pound division that he is absolutely ready for the elite welterweights.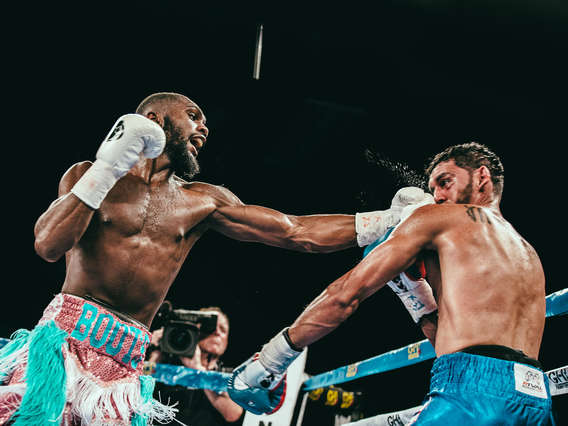 The future of the welterweight division is in great hands. These two prospects, perhaps the two best prospects in the sport, have the star-making ability and drawing power to usher in the next generation of great welterweights and bring in some large checks while doing so. Boxing fans can only hope politics doesn't stand in the way of these two can't miss superstars from stepping in the ring and squaring off with each other multiple times in the future.