Boxing is set to finally make its big return in the US. Sure, there has been boxing on ESPN since June and we have even had some good fighters step into the ring such as Shakur Stevenson, and Shawn Porter. There have been breakthrough prospects who we've got to witness like Bam Rodriguez and David Morell. We've even had world title fights such as Josh Franco vs Andrew Moloney, Jamel Herring vs Jonathan Oquendo, and Angelo Leo vs Tremaine Williams. However, there hasn't been any mark your calendar, appointment TV, type fights in the US since the Covid-19 outbreak back in March. That hiatus will come to a much-anticipated end when a loaded double-header PPV will take place featuring two identical twin brothers who happen to both be world champions. Jermall Charlo will fight Sergiy Derevyanchenko for the WBC middleweight crown and Jermell Charlo will fight Jeison Rosario in a junior middleweight unification bout. In what promises to be two all-action offensive, fan-friendly, fights were all four fighters in the two main events will be gunning for knockouts.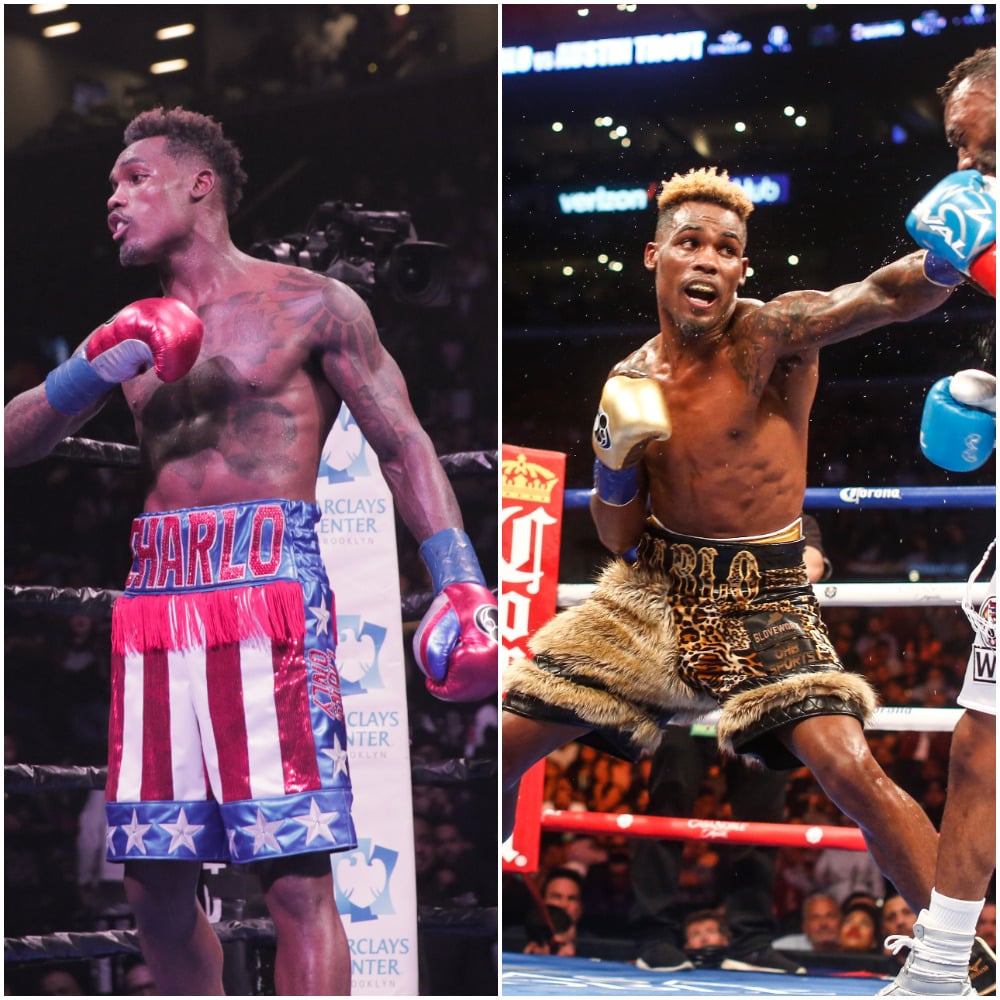 This is more than just a big night for the Charlo bros. and its a very big night for the twins. Boxing is in need of a big night. It's the biggest star is battling in courtrooms and judges as opposed to fighting with world champions in sold-out arenas. DAZN which was making its lucrative run at taking over American boxing 18-months ago. DAZN now seems to be hitting some financial issues. The powerhouse OTT service is laying employees off and is refusing to air any fight cards from the Golden Boy stable. One of American boxings four biggest promotional outfits. This card which is the first mega-fight card in 6+ months needs to do well for boxing. UFC has done great PPV numbers during the pandemic. With the other big three of American sports, basketball, baseball, and football suffering a massive decline in ratings, meaning people aren't watching, this is a big moment and could potentially do a much bigger than expected number as sports fanatics feed their fix for live sports.
September 26 will also measure how big a star the Charlos have become. Jermell Charlo turned pro in 2007, nine months later in 2008 in their home state of Texas, big-brother Jermall turned pro at the Quick Trip Ballpark in Grand Prairie. One thing was immediately obvious. If these two bothers, given their tremendous talent and skills, looks, and the gift of gab, if they kept winning and knocking people out, the two of them were on a path to superstardom. Those two teenage brothers are now 30-years-old. They have certainly lived up to their end of the bargain. They have both captured multiple world titles and beaten every fighter they have stepped in the ring with. They have scored spectacular knockouts in many of their biggest fights. This fight will measure how far they have grown in popularity, how well PBC has sold and promoted their sure-fire stars and how well boxing is doing as a whole and how well it sells in an environment where the other major sports are being protested by millions and PPV's are still alive and well.