Perhaps no division has been more competitive and more fun to watch in recent years than the 154-pound division. The top guys are all willing to fight each other and they are beating each other. Hurd upset Lara in our Fight of the Year back in 2018 and later that year Harrison upset Jermell Charlo. It looked like Hurd and Charlo were on a collision course. Until they both lost Hurd to "J Rock" Julian Williams and Charlo to Tony Harrison. Charlo exacted revenge on Harrison but J Rock got dismantled to unheralded Jeison Rosario who had previously been stopped by Nathaniel Glaimore who losses to everyone. Its been a merry-go-round since Jermall Charlo left the division and that's not likely to change, given the tremendous young talent that the division is chock-filled with. The following is a list of the top six young fighters in the division. The six who will carry the division into the future.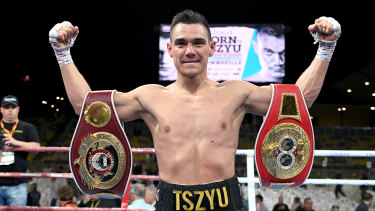 6 Tim Tszyu 16-0 (12)- Entering the Horn fight we didn't know if he was more hype, being the son of a hall of Famer, or substance. Prior to the Horn fight, he had a very soft resume. However, his masterclass performance in the all Aussie scrap cracks him onto this list. He is a very solid and well-schooled offensive fighter. Another step up should tell us if the one-sided beat down of Horn had more to do with Horn being a shot fighter or more about Tszyu being as good as advertised
5 Israil Madrimov 6-0 (5) Madrimov looked like he was on an express train to a world title shot. The train is getting held up just a bit after his last performance against Erik Walker. A tougher than expected fight against a skilled boxer may have exposed some weaknesses in the Uzbekis defense. However, Madrimov is just five fights in he certainly has time to clean up those rough edges up
4 Sebastian Fundora 15-0-1 (10). We abandoned this ship following the draw to Jamontay Clark Perhaps. Perhaps that was premature and we need to revise that maybe Clark is better than advertised. Fundora looked sensational in taking apart rugged pro, Nathaniel Gallimore who stopped Jeison Rosario. At 6'6 Fundora is going to be trouble for anyone in the division with his length he can cut off the ring on anyone and has tremendous punch output and volume. The similarities to Paul Williams are striking, except he is even three inches taller than the Punisher
3 Charles Conwell 12-0 (9) At just 22-years-old the former olympian may be the best overall fighter on the list. The quintessential boxer-puncher put consecutive victories together in 2019 over Courtney Pennigton and tragically over Patrick Day showed he had arrived and was ready to start facing top 10-15 competition.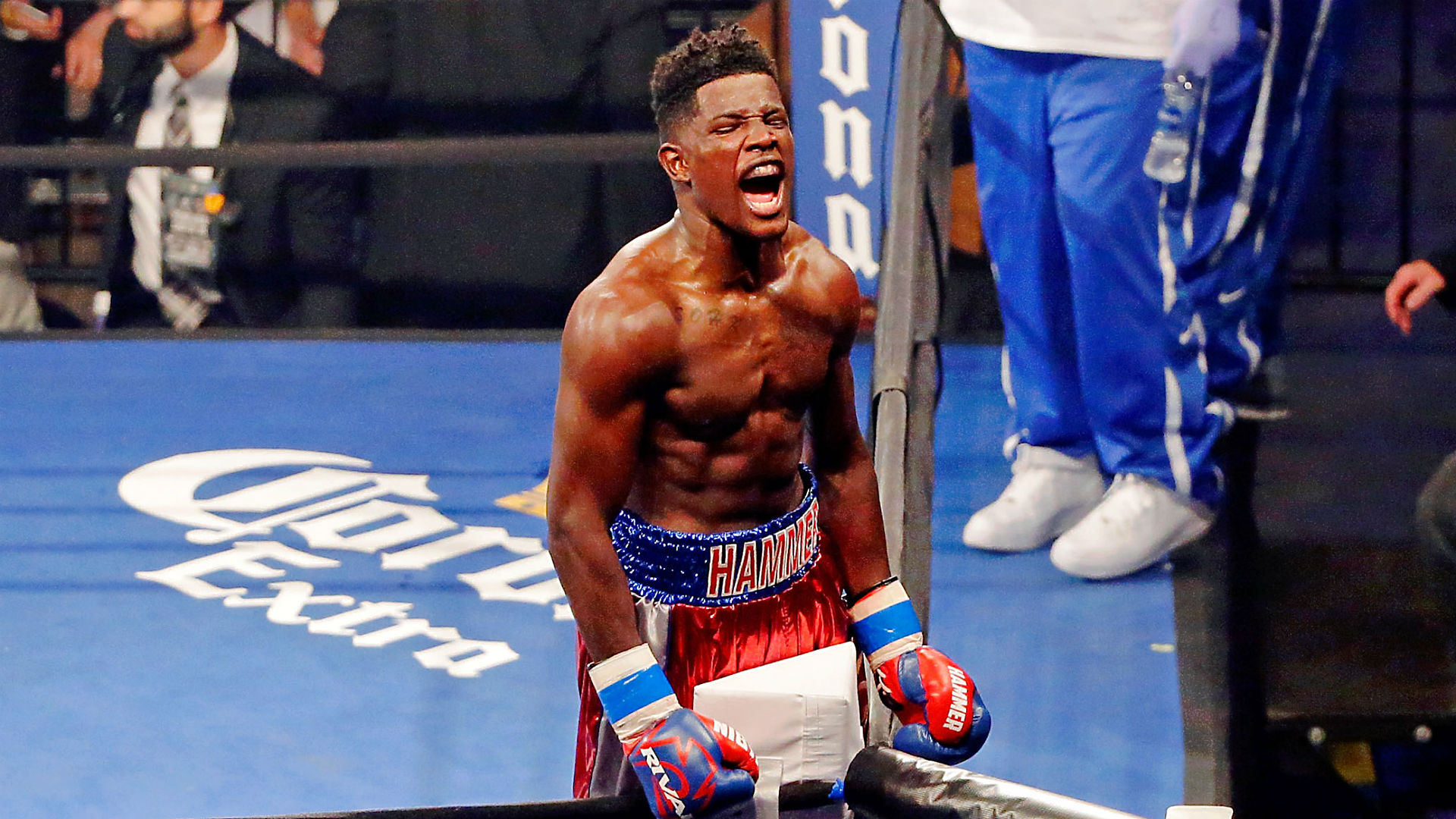 2 Erickson Lubin 22-1 (16)- Lubin destroyed Jorge Cota and was tagged the future of the division at just 21 years old. That all ended with a short right hand on the side of his head delivered by one Jermell Charlo in the first round of their scrap. That was nearly 3 years ago and Lubin has bounced back nicely scoring wins over Ishe Smith, and Gallimore. He is scheduled to
fight Gausha on September 19th should he win that he will be all the way back and will likely secure another world title shot in 2021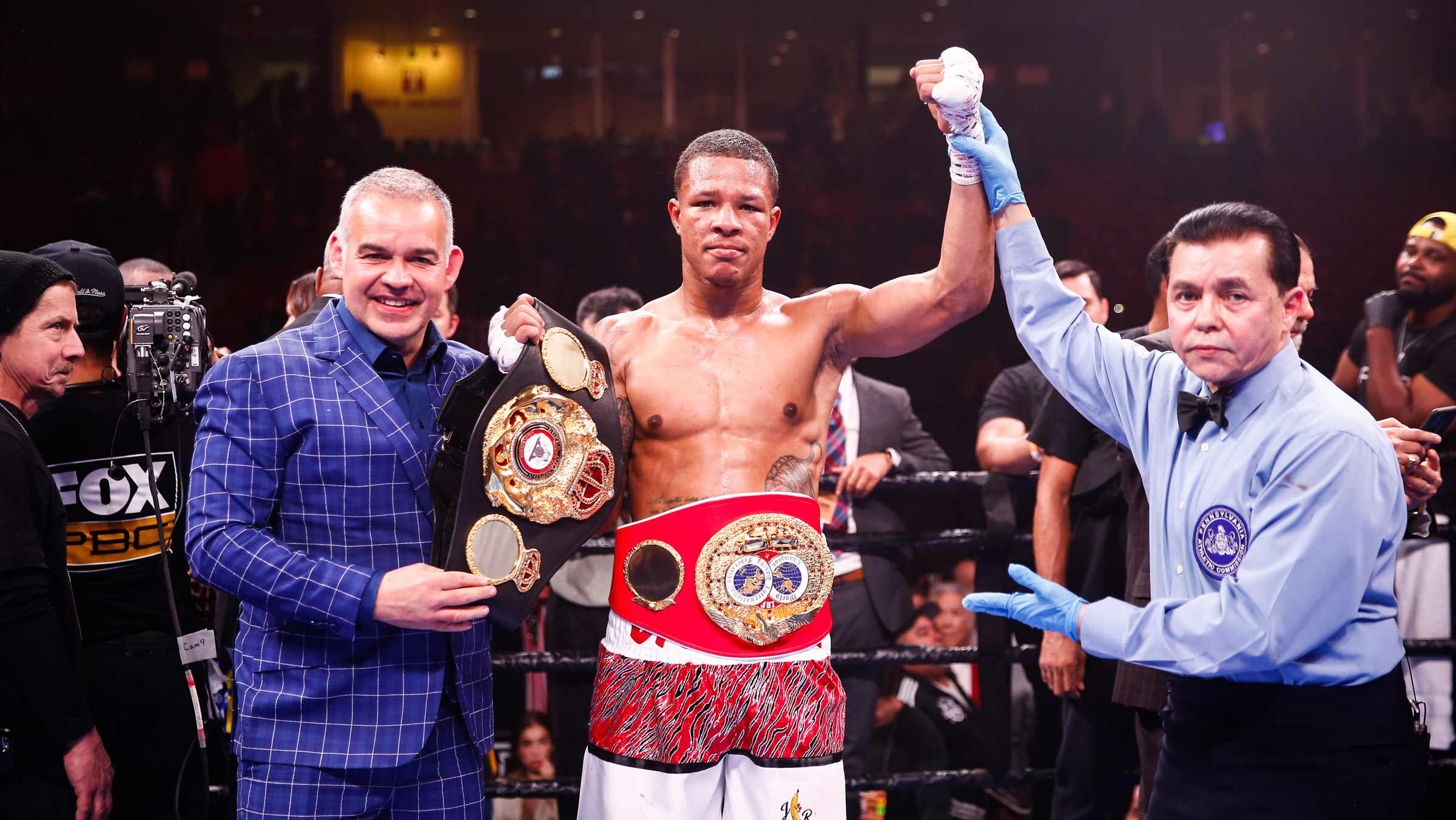 1 Jesion Rosario 20-1-1 (14). He scored our the "upset of the year" in 2019 when he battered JRock in Philadelphia. Rosario was considered just an opponent with a big punch who poised not much threat to the much more skilled Williams. That proved to be anything but the case as Rosario after a rough first round dismantled the unified champ to take home the IBF and WBA straps. He is scheduled to fight little Charlo next month for an opportunity to add a third belt. Should he win there should be little argument against him as the top guy in the division.