We just past the three year anniversary of Terence Crawford unifying all 4 major 140-pound belts, becoming the first four-belt champion in the history of that division. He announced that he was done at 140 and going up to 147. Which was in 2017, and still is in 2020, the most loaded and deeply talented division in the sport. The possibilities were endless but ultimately the division was a three-dog race. Keith Thurman who had unified the WBA/WBC straps, the Olympian Errol Spence who had taken apart Kell Brook and looked unstoppable and the pound for pound king and undisputed jr welterweight champ Terence Crawford moving up. We are three years into the dream scenarios with all three guys all in their primes all fighting in the same division and we haven't had any fight between any permutation of the three.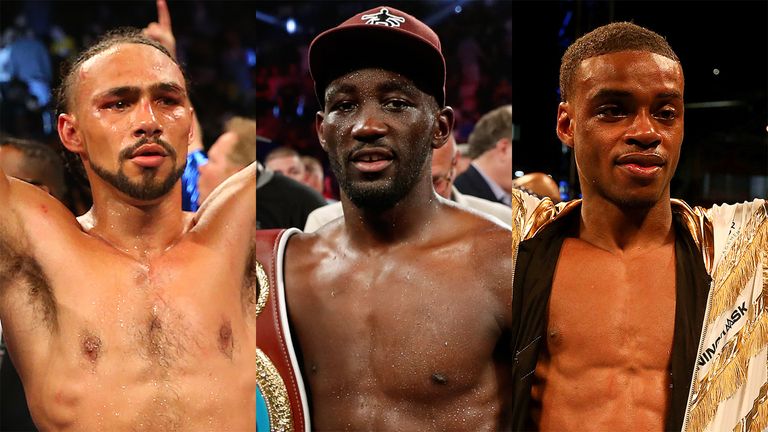 It initially seemed like Crawford, the lone fighter signed to Top Rank, was being ducked or at least carefully avoided by the other two. Thurman said he hadn't done anything at 147 and hadn't earned a fight with Keith Thurman. Thurman had the exact opposite reaction to Danny Garcia's move up to 147. One Time said he would love to introduce Danny Garcia to the welterweight division. Errol Spence echoed Thurman's sentiments and said the Crawford didn't mean anything to him unless he had a belt so go get the WBO off of Jeff Horn and then he could come see him. Crawford obliged and then Spence said but "Shawn Porter got a belt too". No one wanted to fight Terence Crawford. That has now changed. Keith Thurman said to send the contract over and he will sign it live on IG and it is now Crawford who is floundering for an excuse.
Crawford has no other good options, all the other top names are A) on the other side of the promotional isle (with PBC) and are currently busy. Even Shawn Porter, whom Crawford also didn't want to fight had a stay busy fight on Saturday night. Spence is fighting Garcia, Ugas is fighting Ramos, and Pacquiao isn't fighting you. So that leaves Keith Thurman and only Keith Thurman. Luckily for Bud, Keith Thurman is a star in the sport, has done more PPV buys (500k) in his 1 PPV than you have done in both of yours combines (200K) A LOT MORE! Keith Thurman also did over 4 million live viewers in his fight against Danny Garcia, far more eyes on him than any fight you have ever had on you and he wants the fight. So send the contract right? What's holding it up? Well, Crawford's team says money. Bud's trainer Bo-Mac Braian Intyre said Thurman has demanded $10million and that's unreasonable.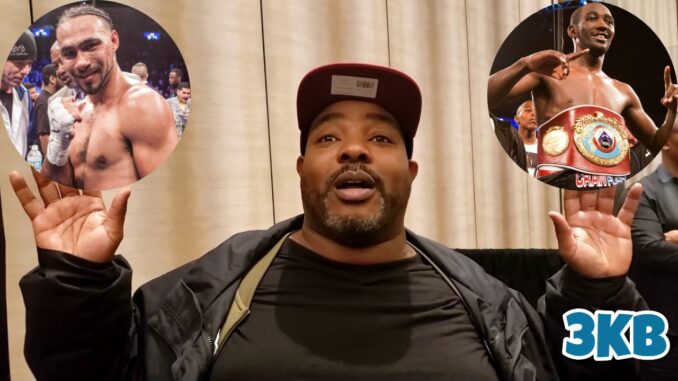 The $10Million is a lot of money,  however its a negotiation, he guys high, you go low, we meet in the middle. That's how negotiation works. For a guy that did 500k PPV buys, $10m is not unreasonable. Sure he won't get that, but $6-7 million is ENTIRELY reasonable. So offer him $5 and meet someone between $6-7Million and we have a fight. If Thurman won't budge off $10m then its not Crawford's fault, but a negotiation needs to ensue. Crawford is nearing the end of his career and will be 33-years-old the next time he steps in the ring and given the last performance he may be on the decline. He needs a career-defining victory and he needs it now. His resume since moving up to the talent loaded 147-pound division is Horn, Benavidez, Khan, and Kavaliauskas and that's not great, not exactly murderers row of welterweights. It's not terrible but it's not great either. The Nebraskan was unfortunate in the fact that the 140-pound division was among the weaker divisions when he unified all the straps so the names on his resume are less than staggering since moving up from lightweight despite winning five belts combined at 140 and 147. Keith Thurman represents the name he needs, it'll be the biggest payday and best name on the resume and it will be a PPV success. All things Crawford really needs at this point in his career. So send over the contract and let Thurman sign it on IG Live.