On a weekend that was filled with controversy, picking our "fighter of the week" award was a daunting task. However, Eddie Hearn's tall rangy and powerful 6-foot tall undefeated middleweight prospect from Brooklyn, New York, who is known as "White Chocolate", Nikita Ababiy, continues to impress and his stock continues to soar. On the undercard portion of the GGG/Derevyanchenko bout, Ababiy scored a devastating first-round knockout over rugged veteran Isiah Seldon who is the son of former heavyweight titleholder Bruce Seldon. The younger Seldon was supposed to be a big step up and offer up the first sizeable test of Ababiy young career. However, that was not to be as "White Chocolate" easily moved to 7-0 (6) and made his homecoming fight at nearby Madison Square Garden a hugely successful one.
In Ababiy's pro debut last October, it took him just 28 seconds to dispose of Jake Henriksen. That bout was a year ago, almost to the day. A year later not much has changed, Ababiy is a year older and has several more fights under his belt and is fighting a much higher level of competition, but the results are the same. "White Chocolate" still sports sensational one-punch power and is still securing first-round knockouts. Ababiy came out swinging, as usual, and rocked Seldon with a big left hook just moments after the bell rang to start the fight. Ababiy spent the next 90 seconds sizing up his man with the jab and mixing in the occasional right hand. With 1:22 remaining in round one of those right hands found the mark and staggered Seldon badly, the native New Yorker followed up with a left hook that put Seldon down and out for the count. The official end came at 1:45 into the first round.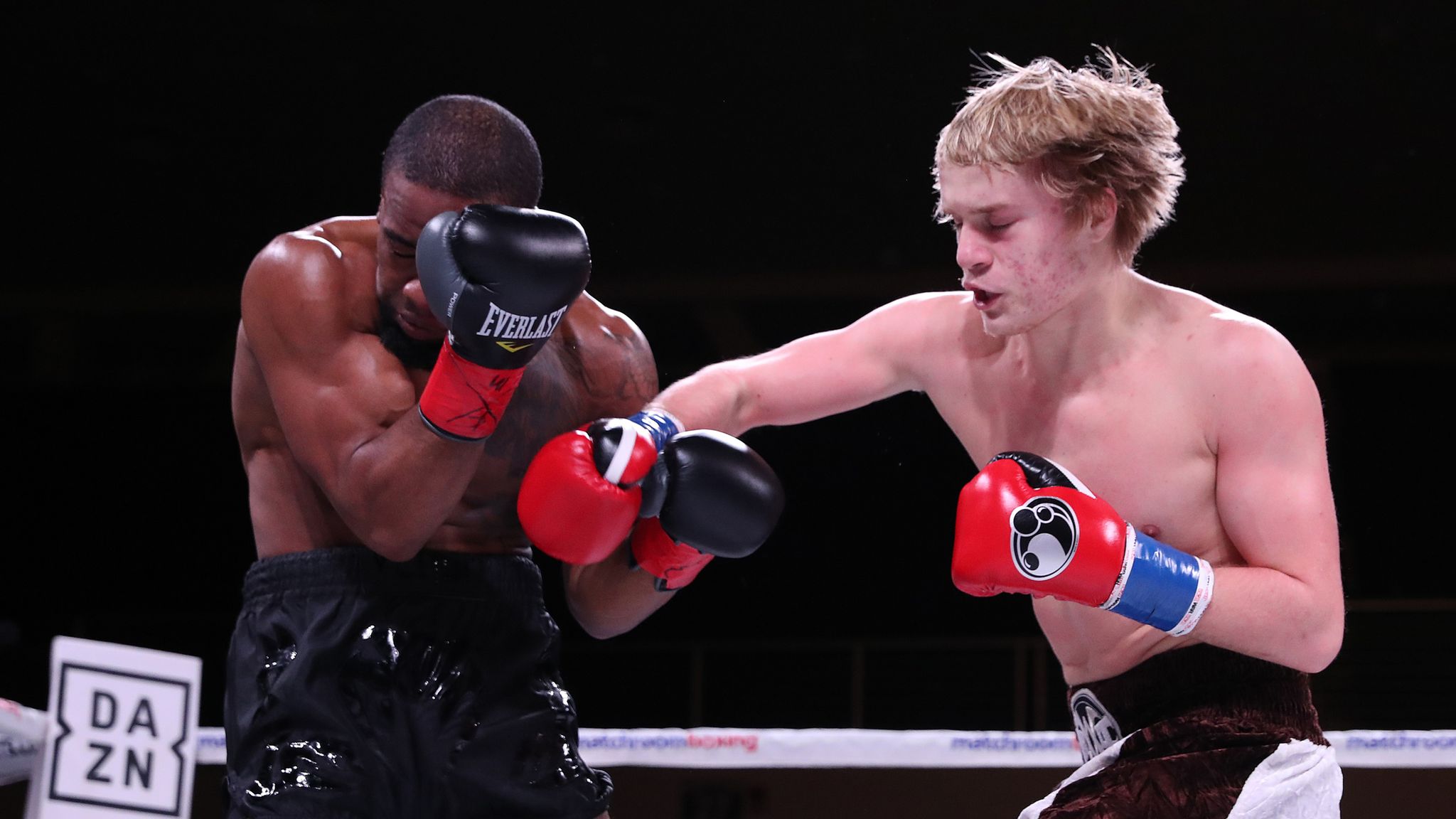 Eddie Hearn's Matchroom USA banner has taken the country by storm. Hearn has been able to amass a plethora of young, talented blue-chip prospects. The brightest of all those prospects just maybe Ababiy. The Brooklynite has the type of one-punch power to make himself a huge star, he will have a massive natural fan base in the nation's largest city and media capital of the world. At 6 foot tall he says he can easily make 154 and will campaign at the weight in the foreseeable future. With the natural power combined with the size and reach he posses, Ababiy will likely be able to fight at a world-class level at 154 in the very near future and have the ability to move up and continue to score knockouts at higher weight classes. He posses the potential to be a multi-division world champion. Hearn has kept his prospect busy and giving him a solid level of opposition and looks like he will continue to move the young star up the ranks quickly. Ababiy has said he thinks he can challenge for a world title by as soon as late 2020 or 2021. Hearn certainly seems to have him on that path.