For the second consecutive month, our Prospect of the Month hails from Alamo City in the Lone Star State. San Antonio, Texas has emerged as perhaps the best fight city in the country. The city is producing world-class contenders at an alarming rate and as many as four of the cities natives could be world champs by 2020. The leader of the pack is 24-year-old Mario Barrios. The younger brother of the "Aztec Queen" Selina Barrios, the younger Barrios has elevated himself out of prospect status and into contender status with his second round destruction of Juan Jose Velasco. Velasco had previously pushed Regis Prograis, the unanimous number one fighter in the division, to the seventh round and tested Prograis. Velasco, however, was no match for Barrios, who set up him perfectly in the first round and destroyed him with a single left hook to the body that was heard like a shotgun in press row, that didn't just put Velasco down for a 10 count but kept him on the ground for several minutes after.
"El Azteca" has emerged as perhaps PBS's brightest prospect and that was on full view at the Eagle Bank Arena on the Hurd/Williams undercard earlier in May. Barrios is the complete package a tall, long, rangy fighter. With good power an excellent jab and head movement and clearly a ferocious body attack. Barrios was set up with a world-class trainer and former trainer of the year Vergil Ortiz by his manager Luis De Cubas. De Cubas thought the two would mesh well, and he was exactly right as Barrios has tightened up all the loose ends and is now a complete package. Barrios turned pro at 122 back in 2013 and has no problem making the 140 weight limit. El Azteca seems to have the ability to stay at the weight and dominate the but also posses the frame to move up to 147 where the mega fights are and still carry the power and size as he moves up in weight.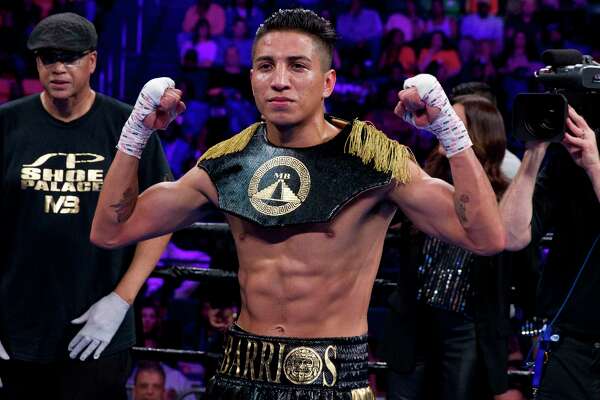 The future is bright, Barrios is going to have a litany of options for the remained of 2019 and moving into 2020. The confident San Antonian, says he "wants all that smoke" he wants it and is ready for a world title shot. Head trainer Virgil Hunter also speaks of his fighter getting a world title shot next. A title shot Barrios is certainly deserving of, with Prograis and Josh Taylor tied up with each other in the WBSS, Jose Carlos Ramirez is the name they really want. Ramirez is the WBC champ and stylistically matches up really well for Barrios, who is a methodical knockout artist. If that fight can't be made for promotional reasons PBC could build the star of the young contender by letting him blow out Adrien Broner. An opportunity for Barrios to headline a major card and score a victory over a well-known opponent.