In all sports, some athletes are overhyped while others are overlooked. Michael Jordan was drafted third overall, behind Sam Bowie, Charles Barkley was drafted fifth that year. Tom Brady was drafted 199th overall. Every team passed on him at least five times, QB's like Tee Martin and Giovanni Carmazzi were drafted ahead of the five-time super bowl winner. Mike Piazza, the greatest catcher of all-time was shockingly drafted in the 62nd round! 1389 baseball players were drafted ahead of him. Piazza was only drafted because Tommy Lasorda, was a friend of the Piazza family and did his friends a favor. Picking out that special athlete, the next great one, can be a daunting task even for the most trained eye. The sweet science is no exception. Why do some fighters garner all the hype, while others, with equal or better accomplishments, are largely ignored?
Devin Haney scored a spectacular seventh round knockout over fringe contender Antonio Moran to run his record to 22-0. Haney was met with a relentless attack of praise and compliments being called the future and the next great featherweight. Perhaps he is? Maybe he just beat a guy that got beat by Luis Vidales who was 6-3 at the time and is now 14-7. Moran also showed his lost to the unknown Vidales was no fluke when he lost to a dude named Emmanuel Lopez two years later. So why is Haney doing, what's been done before, by unknowns, such a big deal? It's hard to understand, he certainly has quick hands, good skills, and lightning reflexes. But his best wins are over Mason Menard and Juan Carlos Burgos. Not exactly murderers row. So why the hype? Just one weight class north, Mario Barrios scored an equally impressive knockout and that took him only two rounds to record over Juan Jose Velasco, Velasco took pound for pound elite Regis Prograis deep into the fight and tested him. Despite testing Prograis, Velasco was absolutely no match for Barrios who outboxed him in the first and finished with a single body shot early in the second. So why was the Barrios stoppage largely ignored while Haney's was highly praised?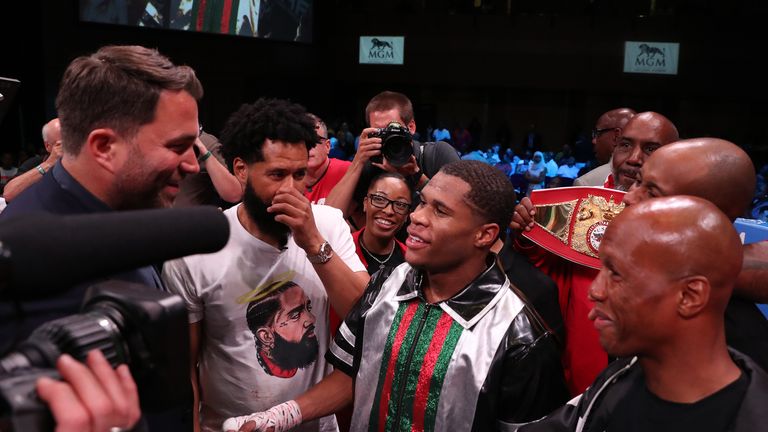 It cant be promotions, Barrios is signed with PBC and Haney just made his debut with DAZN, Barrios scored his KO of the year candidate on primetime, free television while Haney scored his on a streaming app with a few million subscribers. It's not promotion or visibility. Barrios scored his in front of my eyes on a far bigger platform. Consider Golden Boy's dilemma. Ryan Garcia, who isnt even good yet, although he may be one day however that day isn't today, gets constantly hyped by Golden Boy headlines cards and is considered Golden Boys next "Golden Boy " but he struggled to a MD over Carlos Morales and has taken two step down fights since. While the same company on the same streaming service has Vergil Ortiz, who just destroyed Mauricio Herrera, who let's be honest beat, Danny Garcia. Ortiz pummeled him and stopped him in the third round. Someone, who beat (you know its true) two weight division champ Danny Garcia, got annihilated by a 21-year-old prospect but it gets no hype? Ortiz who is 13-0(13) is as good as Golden Boy pretends King Ry is. Garcia getting the hype over Ortiz really makes zero sense.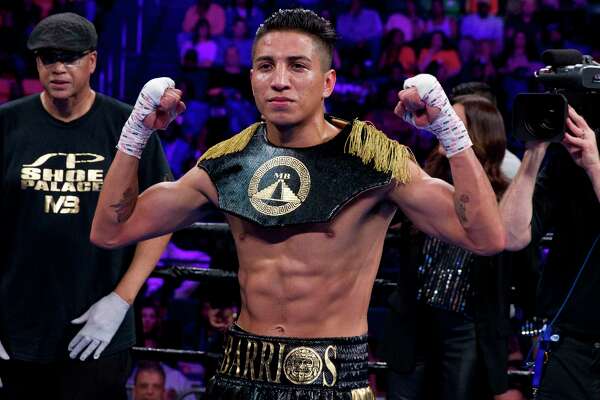 Shakur Stevenson is considered the next great featherweight, he won an Olympic medal and just defeated Christopher Diaz, who lost to Masayuki Ito and in reality loss to Ray Ximenez as well but was the benefactor of a bogus hometown decision. That's the best name on his resume. But, Stevenson is the goods, he is the future and that's that. However, at 122, there are two prospects who are clearly more accomplished and probably better. Brandon Figueroa has scored three straight knockouts over more credible opposition including former world champ Oscar Escandon. Figueroa also is the more exciting fighter with the more fan-friendly style. Also at 122 is the somewhat still unknown Stephen "Cool Boy" Fulton who actually captured the IBO version of the 122-pound title with a dominant performance over Paulus Ambunda and also has a win over highly touted Top Rank protege Joshua Greer Jr. That's two quality wins and a strap. Both Figueroa and Fulton have better careers thus far then the Newark native and both guys are more than willing to go back up to 126. So it's not the weight class. Nor is it the accomplishments, both guys are more impressive empirically than the silver medalist, but Stevenson still gets the hype? It has nothing to do with the Olympic medal either. Nico Hernandez who also scored an Olympic medal has put together a 7-0 record and has been equally as dominant and equally as impressive as his Olympic teammate but also gets no hype at all.
Then there's Teofimo Lopez, Lopez looks incredible indeed and deserves all the hype no doubt! However, his best win is over Edis Tatli? Not exactly an elite fighter. His stoppage was highly impressive but no more impressive then Ortiz stoppage of Herrera or Barrios's destruction of Velasco. However, despite not having the accomplishments of the other two guys a weight class up for him many are already hyping Lopez up for a mega fight with Lomachenko. Why? Because he beat Tatli and Mason Menard? Is that suitable preparation for Lomachenko? Why does anyone rate Lopez ahead of either Ortiz or Barrios? He hasn't done anything to warrant being ranked ahead of those two on the list of prospects.
There doesn't seem to be any rhyme or reason on why some fighters get all the hype and others are ignored. Its not a weight class issue many blue-chip talents at or around the same weight classes are hyped and ignored. It's not a fascination with knockout power or Vergil Ortiz would be the star and Shakur Stevenson would be under the radar. It's not even a mesmerizing skill thing as Nico Hernandez and Stephen Fulton and far more skilled then Ryan Garcia is. Fighters under all promotional banners are hyped and ignored. Its not a matter of one promoter selling his fighter better than the rest. There seems to be some relationship to location Stevenson and Lopez are from the New York City area, Garcia is from LA and Haney from the Bay Area. They are all form of major media markets. On the other hand, Figueroa, Barrios, Ortiz are from Texas and Hernandez is from Kansas perhaps it's geographic but Fulton may be the most accomplished in the group and is from the fighting city of Philadelphia and he still gets ignored. So it may not be location either. There really is no obvious reason why fighter A gets hyped and fighter B gets ignored and perhaps that is the reason why so many "experts" miss so badly so often. They have no standard of what they are looking for, and it becomes the blind leading the blind down the primrose path.