The welterweight division for the first time in years begins to really take shape as the premier fighters in the division are taking premier fights against each other. IBF champ Erol Spence and WBC champ Shawn Porter have agreed to unify in August. The two WBA champs Keith Thurman and Manny Pacquiao will settle the question of who's the real champ in July. The rumor mill is going crazy again and it looks like Mikey Garcia and Dany Garcia are about to square off on August 31st in Los Angeles. That puts each of the top PBC welterweights in a highly competitive big money fight. It just leaves one man out in the cold, the WBO champ and Pound for Pound king Terence "Bud" Crawford is without a big money fight and his options look pretty bleak. Never in recent memory has the consensus pound for pound king had such a difficult time finding a big money fight. When Bud signed his Top Rank extension we knew cross-promotional fights were going to be tough and that perhaps Crawford was on the wrong side of the street. With the biggest name opponents not available the following is a list of five fights that Crawford could pursue that aren't duds.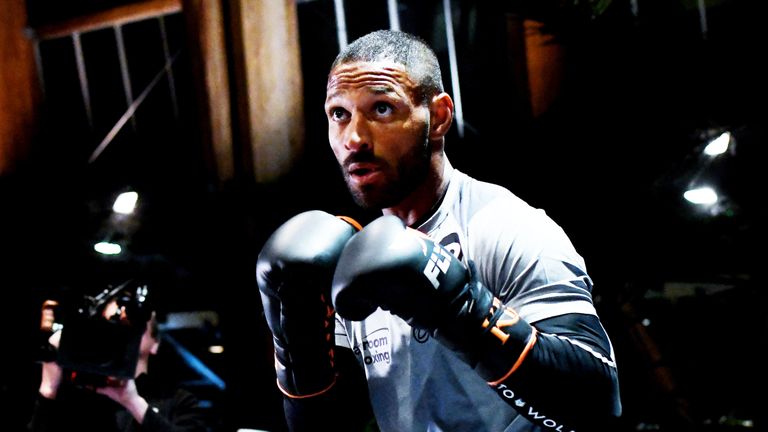 1. Kell Brook- Brook is on the comeback trail and has run off a couple of mediocre wins over Siarhei Rabchanka and Michael Zerafa. Looking good enough,in his two fights since taking back to back losses to GGG and Spence. Special K said he is no longer interested in fighting Khan after he suffered a blow out loss last month. Rather Special K has his eyes set on Bud's WBO strap. Brook is still a game challenger who beat Porter and did well early, winning many rounds against Spence before getting stopped. It's a big enough fight that can be made on either free ESPN or PPV and its another high-quality scalp for Bud to hang on his wall. One that has a dominant win over a current champ.

2. Yordenis Ugas- The Cuban arguably defeated Shawn Porter. He arguably did it more convincingly then Keith Thurman did and should be getting the multi-million dollar unification fight with Spence. He's not getting that opportunity because the judges took it from him. This has so often been the case with Cuan fighters in big fights. Ugas has a very impressive resume and this would be a good consolation prize for Ugas. It's also the best available welterweight. Ugas has earned a fair shot at a world title and this would be a good sign of Top Rank and PBC working together.

3. Regis Prograis- This fight would likely not happen to 2020, but it would be a great fight! With the PBC welterweights having a mini-tournament, Bud needs a long term mega fight. Prograis is more or less a network free agent who has a great working relationship with ESPN. Prograis, should he beat Josh Talyor will have unified straps at 140 and being freakishly large for a 140 pounder a move up to 147 would be the logical next step. Crawford comes up from 135 so he wouldn't have a natural size advantage, this wouldn't be Bud being a weight bully. Rather it would be a world class match-up between two of the top fighters in the world squaring off in their primes.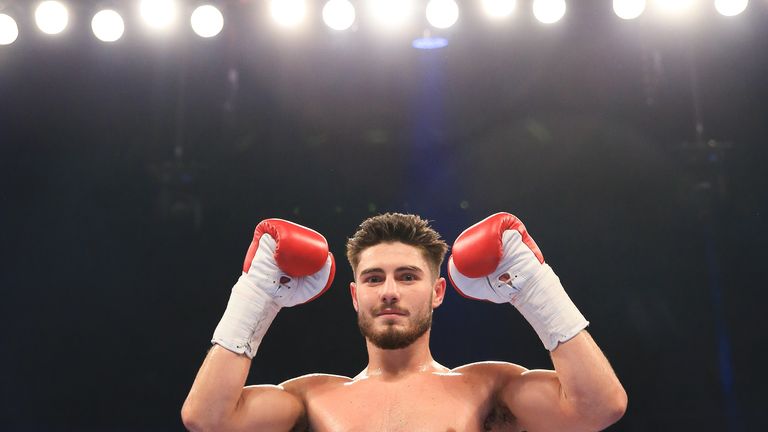 4. Josh Kelly- Kelly is an emerging star, he will fight on a huge stage on June 1st against a game Ray Robinson at the Mecca Of Boxing, Madison Square Garden. Should he win and look spectacular in doing so he will certainly be in line for a world title fight. The PBC welterweights look to all be tied up fighting each other. Hearn and Arum are obviously willing to work together with Kelly likely not getting a shot at any of the other champions and Arum needing a big fight with appeal this fight makes all too much sense.
5.Maurice Hooker. This is a stretch but Hooker is already having trouble making weight, it took him three shots to make it against LesPierre. He would be taller and longer than Crawford. Crawford has already fought a title fight in Dallas and fighting Hooker a Dallas native could do huge numbers. With Hooker waiting for the winner of the 140-pound tournament, why not go for greatness and test himself at the next level? Again Crawford started at lightweight so this wouldn't be a case of Crawford trying to beat up on little guys.