A while back we ran an article on who was the next great American pay per view star. One name raised more than a few eyebrows. Regis Prograis, Prograis hadn't captured a world at the time of the article, despite never being a world champ Rougarou still cracked our list of top 5 Americans who could become the sports next PPV star. While Errol Spence may have jumped out into the lead, Regis Prograis' absolute annihilation of WBA 140 pound champ Kirly Relikh has fast-tracked the Louisi-animal to the top of every fight fans mind and may have cracked pound for pound lists and fast-tracked the 140-pound champ to a new level of superstardom. The following is a three-fight blueprint to get Prograis from where he is today, hardcore fans favorite fighter. to international cross over PPV sensation.
Fight 1. Rogarou's next fight is the WBSS finals likely against Josh Taylor. A Prograis vs Taylor 140 pound unification fight will be one of the biggest and most anticipated fights of the year. A fight that will hook in the hardcore and perhaps many casuals as it is a 50/50 type of fight, at least on paper, that everyone is going to ahve a strong opinion on. The fight will have a huge following on both sides of the Atlantic and should Rogarou beat Taylor he will be a unified champion in the 140-pound division and an emerging superstar that will be on all P4P lists.
Fight 2: Should Prograis defeat Taylor, his sights should be shifted to the 147-pound division and the cash cows and mega fights that the division offers. An introductory fight with Adrien Broner would be the perfect clash. It wouldn't present too much of a problem for the New Orleans native but it would, however, put his name on in front of casual fans and make him look spectacular in front of them. Think whatever you want of Broner, but he's still a name, a draw and if and when Prograis destroyed him it would propel Prograis to superstar level. The same way it propelled Mikey Garcia's star. If Broner is unavailable or unwilling, a guy like Omar Figueroa would be a decent introductory fight to the division. It will sell big in Texas, Figueroa is a Texas native, and Prograis, a Louisiana native currently lives and trains in Houston under Bobby Benton. There's a natural rivalry between the two states and it would sell well in the Lone Star State.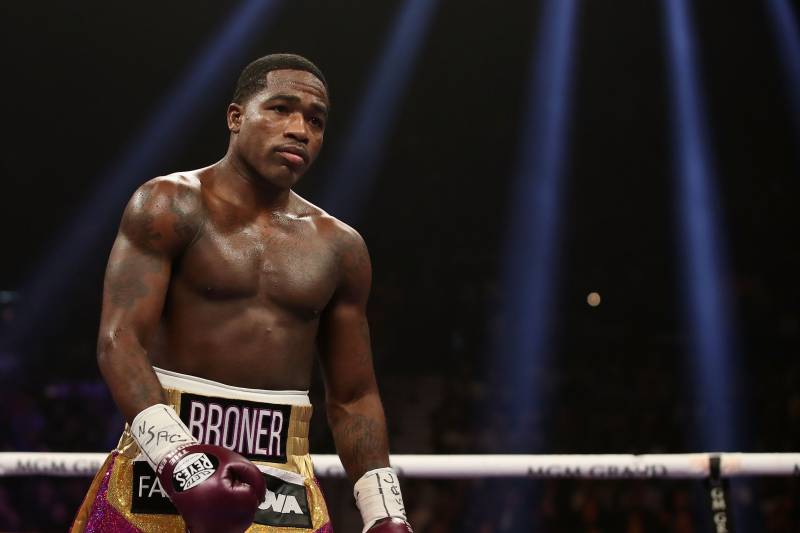 Fight 3: After establishing himself as a unified champ at 140 and a serious threat at 147 with the destruction of AB. A title scrap with Terence Crawford is all too logical. As Haymon matches his top welterweight talent against each other and freezes Bud out, he will need a highly reputable opponent. With all of the elite names currently on the PBC side of the street. Prograis, who has a functioning relationship with ESPN and has fought on the network numerous times, would be the perfect opponent for Crawford. If Bud chooses another Amir Khan type of opponent, fans and media may start to turn on the pound for pound king or at least start to question him. A fight with a unified 140-pound champ and a serious welterweight threat (which Regis would be if he beat both Taylor and AB leading up to this fight) would capture the attention of not just the hardcore's but the casuals as well. A win in this fight would propel Prograis to the cross over PPV superstar level.
Regis Prograis needs not to sign a huge deal with one of the major networks. Rather, he needs to stay exactly the way he is. A promotional free agent, which will allow Lou Dibella to handpick the best and most lucrative fights for his prized champion. Prograis is already30-years-old and needs to be moved to the next level, the megastar level, quickly and wisely. The same way Dibella moved Sergio Martinez quickly and wisely. Dibella was able to take Sergio to P4P and PVP stardom at an advanced age. He should certainly be able to do all that and more with Rougarou who has the talent, personality, and opposition to become the sports next PPV star.