Perhaps no one in the boxing world had a tough 2018 than Devon Alexander, a former two-division world champ determined to get his life and career back on track fought twice last year against Victor Ortiz and Andre Berto. Alexander arguably won both of them, however, he was awarded neither, a totally bogus draw with Ortiz and a tough-luck loss in a 50/50 fight against Berto. Alexander is set to make another run at a world title and will return to the ring on a PBC on FS1 fight on May 25. With one major twist, long time trainer Kevin Cunningham will no longer be in Alexander's corner, instead, the St Louis fighter will take instructions from the legendary four-division champ Roy Jones Jr. Multiple reports indicate that Alexander's next fight will be at a catchweight of 150.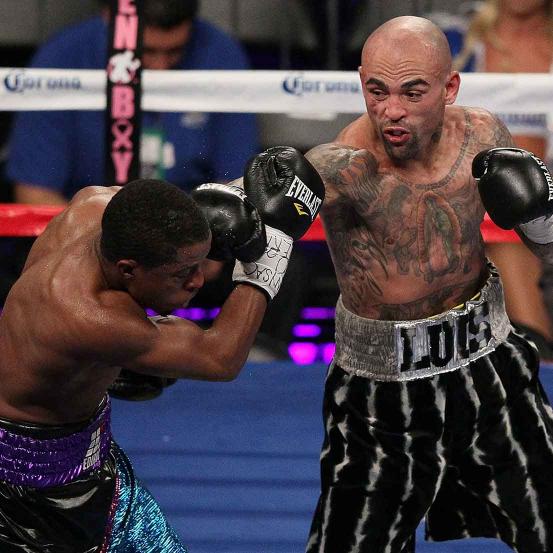 Luis Collazo will be a 38 years-old next month and has been in the public eye of the 147-pound mix for a decade and a half. Which makes him a credible name. The New Yorker had an offer to fight P4P king Terance Crawford, that fight, however, fell apart as Bud opted to fight Amir Khan on PPV. However, Collazo is still focused and ready to make one more push with Top Rank. The promotional banner is starved at the money division that is 147 outside of Crawford. A win against Samuel Vargas on St Patricks Day in NY could propel him to that tile shout against Crawford that he nearly landed just a few months ago. Top Ranks only other name of note is Egidijus Kavaliauskas, The Mean Machine is around a top 10 welterweight but has very little name recognition. Collazo, on the other hand, is well known and well respected from fight fans, being a Puerto Rican from New York he has a larger natural fan base and a Crawford/Collazo fight could sell quite well in Madison Square Garden, where both fighters are scheduled to fight in the upcoming weeks.
After Yordenis Ugas re-watched his fight against Shawn Porter, his original suspicions were confirmed and he believes there was something very off on the scorecard of judge Max DeLuca. The Cuban challenger feels he was dominant in the final round, as do most who watched the fight. DeLuca scored the round for Porter, somehow. Ugas reasonably find that scoring unacceptable, In addition to the highly questionable scoring of the final round referee incorrectly scored a knockdown in the final round a slip. A knockdown would have likely given Ugas a 10-8 round and the WBC title. A 10-9 round would have made it a draw. Deluca also scored that 11th round for Porter another round it appeared Ugas win. As a result, the Cuban will plead his case to the WBC for an immediate rematch with Shawn Porter. It should be noted that DeLuca has a history of awful scorecards including scoring for Ogawa over Tevin farmer, which was our 2018 robbery of the year as well as scoring for Rene Alvardo over Denis Shafkov on the same night just a few weeks before that he handed in one of the most unreasonable scorecards we have ever seen scoring for J-Rock Williams over Ishe Smith 99-91 in a very, very close fight. At that point, DeLuca should have had his ability to score fights called into serious question and not given title fights to score for either incompetence and/or corruption.