2019 is off to a lightning fast start. It has been a whirlwind of mega-fights, title fights, and emerging contenders. However, despite this, the story of the young year has been the rapid acceleration of a handful of some young mega-prospects. Below is a list of the top five prospects who could become world champs before the calendar says 2020 and virtually completely skip over contender status and go straight from prospect to world champion.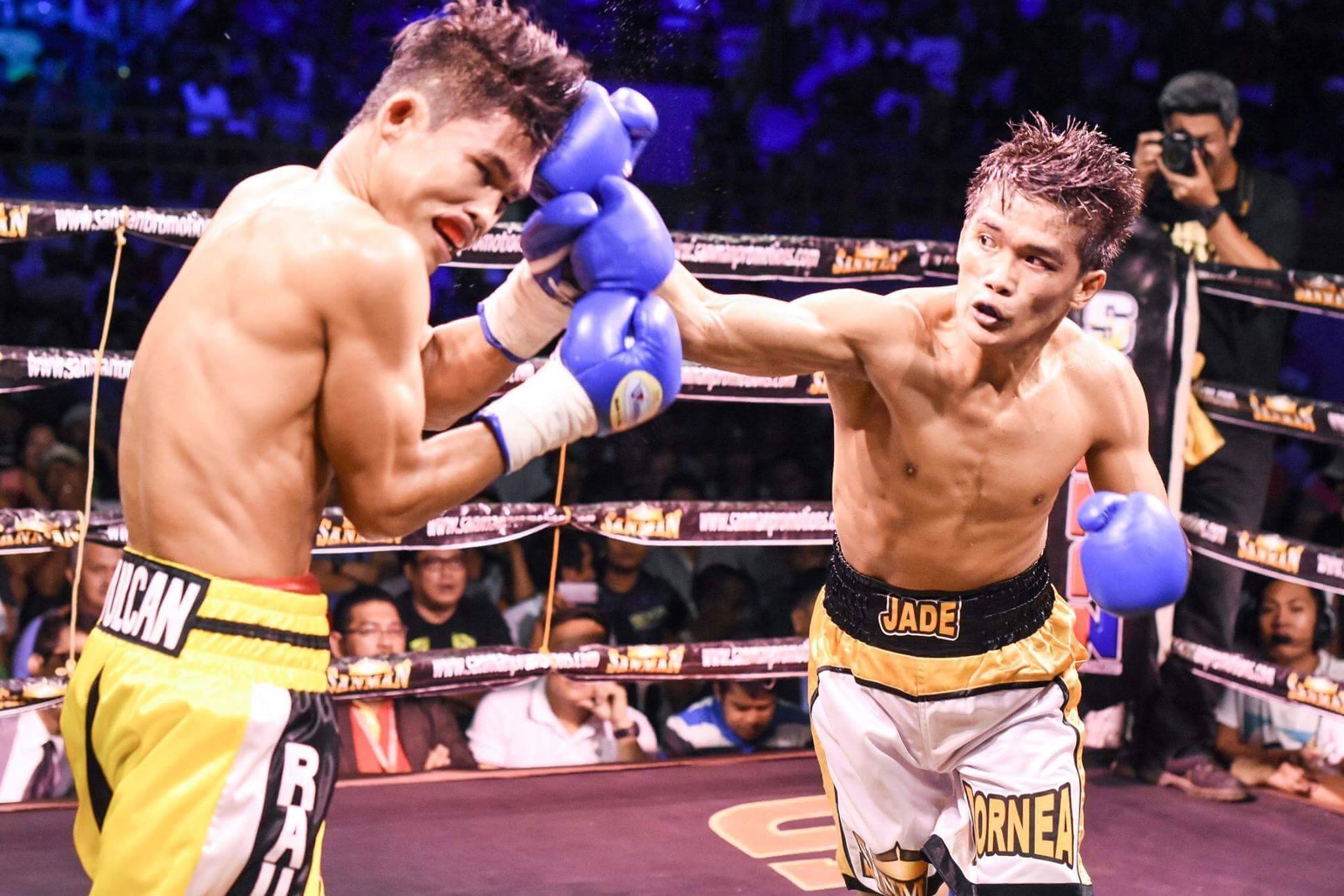 #5 Jade Bornea – Perhaps the next great Filipino world champion and superstar. Jade Bornea has captured a pair of regional belts, the IBF youth 115-pound belt as well as the WBO vacant World Boxing Organisation Oriental Youth Super Flyweight Title. In addition to incredible one-punch knockout power and dazzling speed, Bornea is fundamentally sound. He's an aggressive come forward fighter who picks his spots to open up and works well of the jab. In addition, he has the ability to fight in several different weight classes, be willing to fight in three different weight classes (112,115,118) gives him triple the opportunity to become a world
#4 Joshua Greer Jr– Also vying for a 118-pound world title is 24-year-old Chicago native Joshua "Dont Blink" Greer jr. famous for carrying a pillow to the ring, that he breaks out after knocking an opponent out (putting them to sleep) "Don't Blink" has had an astoundingly quick rise. After he dropped a controversial decision to Stephen Fulton and suffered a draw in back to back fights early in his career. Greer has recorded multiple knockouts of the year beat downs, became an instant celebrity when he annihilated undefeated super prospect, James Smith. Greer is an incredible athlete with the perfect combination of power and speed and carries his high work rate deep into the fight. He is also with the right promotional team (Top Rank) to get him a title shot (WBO) sooner rather than later.
#3 Vergil Ortiz- The power-punching Texan is Golden Boy's brightest rising star and the promotional organization needs him to grab a belt and become a superstar sooner rather than later. Ortiz is massively big and long for a Jr. welterweight. Fortunately for Golden Boy, they have a great shot to put Ortiz in with WBO champ Maurice Hooker as both fighters are obligated to DAZN and fortunately for both fighters, DAZN fighters make big bucks. Both fighters are from the Dallas, Texas area and Ortiz has called the champ out. A fight could very possibly be made in 2019, it would guarantee to be an offensive, all Texas-shoot out, one that would make Texas Tech proud! It also gives the 20-year-old Ortiz a clear and immediate path to a world title.
#2 Teofimo Lopez – We know what you are thinking how can he be number two? Who could possibly be more likely to grab a title than the Brooklyn born superstar knockout artist? #TheTakeover is well underway and every time Teofimo steps in the ring its must-see TV!. Being #2 has more to do with the politics of boxing and his incredibly difficult division, then it does with his unique skill set. Lopez is already ranked #5 by the WBC at lightweight, that champ is pound for pound elite Mikey Garcia. Fortunately, the other three belts are all controlled by Top Rank, who also promotes Lopez. Unfortunately, two of those belts are held by our #2 P4P fighter Vasyl Loachenko. I don't think Bob is eager to make that just yet. The other strap is held by Richard Commey a winnable fight for Lopez, but Commey is hurt right now and Arum wants to give him to Loma, not Lopez. However, if Lopez would be willing to go to 140, a fight with fellow stablemate Jose Ramirez would be very makeable and he could capture that crown.
#1 Brandon Figueroa– The all-action seek and destroy Weslaco, Texas native who fights a lot like his brother, but who is also freakishly tall and long for the 122-pound division has already beaten a world champ (Oscar Escandon) and also defeated world title challenger Moises Flores. Figueroa is a devastating body puncher with one punch power and in just 18 pro-bouts has been moved along at breakneck speeds. The 22-year-old is also in the right division to win a world title, each division north and south of 122 would be incredibly tough to capture a major strap at. However, at 122, the names Rey Vargas, Daniel Roman, Emanuel Navarrete and T.J. Doheny are not only very beatable they all seem to fight into the hands of the younger Figueroa brother. It would be more surprising if The Heartbreaker didn't capture a title in 2019 then if he did.