Adrien Broner is many things, afraid and timid arent two of them. Broner hasn't won a fight, any fight, in two years. He is 0-2-1 since beating Adrian Granados back in February of 2016. That being said he ain't afraid, he jumped from 135 straight over 140 to 147 to fight for the WBA world title against Paulie Malignaggi. He then took on Marcos Maidana in his first defense of the belt. He has fought the likes of Shawn Porter, Mikey Garcia and Jessie Vargas in non-title fights and went straight from Garcia to Vargas to Pacquiao, no tune-ups, no nothing. Straight into the next big fight. He ain't afraid. Leading AB to say "People don't do what I do, manYou know, if, and I ain't making no excuses or nothing, but if I turned down fights, I'd still be undefeated – point blank, period." He's not wrong, love him or hate him, whatever you may think of AB he doesnt duck anyone. Broner added "I'm from the streets, man, I don't care, and I'll fight everybody again. Can't wait."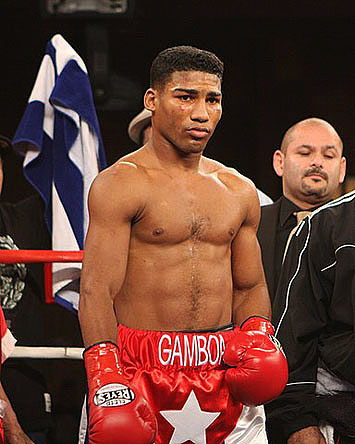 Former multi-division world champion Yuriorkis Gamboa has signed a multi-fight deal with PBC. Gamboa is now 37-years-old and has never quite reached the hype he seemed destined for when he came to America over a decade ago to embark on his professional career. Gamboa will likely be given a tune-up in the spring and will perhaps fight Gervonta Tank Davis in the summer. Gamboa has secured solid victories over mid-level guys like Jason Sosa and Miguel Beltran Jr. Despite most critics thinking that El Ciclon is "completely washed" he has just two losses, one to Terence Crawford, who just isn't the best fighter in the world but is also naturally, much, bigger than Gamoba and then to Robinson Castellanos a fight he took on very short notice with a brand new camp. So there is a reason to believe that there is some gas left in the Cubans tank.
Dominic Breazeale will finally get a title shot. However, it's not what you think. The WBC Board voted unanimously to order an interim title in the heavyweight division under the WBC rules and regulations guidelines and protocols. Dominique Breazeale, (20-1), became mandatory for the WBC Heavyweight title back in November 2017 but has not been given a title shot in the nearly year and a half since. Breazeale accepted the WBC's ruling to support the efforts to potentially finalize the fight between Wilder and Joshua throughout 2018. The former Olympian also accepted the WBC sanctioning of a voluntary against Tyson Fury back in December of last year. Now Breazeale has finally had his number called and it's for an interim strap. The WBC is ordering him to fight WBC Silver champion Dillian Whyte for the WBC Interim Heavyweight championship. So Breazeale now has to again fight for a "real" title shot that he has already fought for and earned.