3. Kell Brook & Jessie Vargas begin negotiations for April 6th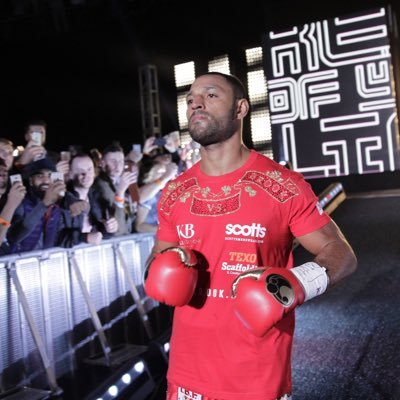 Yesterday we reported that Kell Brook was sent an offer from former WBO welterweight champ Jeff Horn. Apparently, the "Special One" decided the offer wasn't so special after all and is continuing negotiations with former two-division world champ Jessie Vargas. Both fighters are attached to the Eddie Hearn side of the promotional pond and both fighters are at a crossroads in their career. Vargas has a career-defining win against "World Kid" Sadam Ali but has come up short against the most elite fighters in the world including Manny Pacquiao and Tim Bradley and had to settle for draws against Broner and Dulorme. Brook has been to the mountain top and was thought to be perhaps the best 147-pounder in all the land when Floyd Mayweather retired. He then suffered consecutive knockouts to GGG and Errol Spence. He came back in 2018 at Jr. Middleweight but appeared undersized and will apparently return to his more natural welterweight division. The bout is being negotiated for April 6th.
2. Dmitry Bivol-Joe Smith To Land on DAZN on March 9
One of DAZN's newest and brightest stars is being thrown into the fire and will take on Joe Smith Jr on March 9th no venue has been attached to the fight yet. Somewhere in the NY/NJ area would be the most logical place to land the fight. Bivol is the WBA light heavyweight champion and is considered the best in the weight class by many if not most. Bivol became the interim champ back in 2017 when he knocked out Texan Samuel Clarkson in four rounds and became world champ later in the year when he destroyed Trent Broadhurst in one round in Monte Carlo. Joe Smith Jr is known best for what he did in 2016 and was the breakthrough fighter of the year that year for his two violent knockouts of Andrzej Fonfara and then Bernard Hopkins. Smith Jr is a fan favorite and among the most feared punchers in the sport but will likely enter the fight a massive underdog against the much more complete and polished Bivol.
1. Tyson Fury given one more chance to fight AJ
The heavyweight carousel continues to get round and around. In just the past the week countless fights have been rumored and discussed. There have been talks of a Jerell Miller fight against Anthony Joshua fight for MSG as well as Dillian Whyte and Wladimir Klitschko for Wembley. Apparently, those negotiations have stalled or perhaps never took place at all. AJ's team is now making an offer to lineal undefeated heavyweight champ Tyson Fury. Fury was in heavy negotiations with WBC heavyweight champ Deontay Wilder, and the rematch still seems likely. Both fighters want the fight, Fury's team has expressed their willingness to go back to the US and given the awful decision we saw in their first fight both guys are eager to jump back in the ring and settle the score. For the first time in many years, the heavyweight division seems to be on the verge of offering fight fans multiple compelling fights at around the same time.