Malignaggi makes an offer to McGregor he can't refuse? Even if Paulie Malignaggi and Connor McGregor or no longer at the top of their sport. There's another game that the two are still in the very elite of. That's the trash talking games. The two have been in a war of words since 2017 when McGregor released doctored footage of a sparring session that made it appear that Paulie had been knocked down. There has been reoccurring beef between the two ever since. Paulie Malignaggi who retired back in 2017 has offered a winner take all showdown with the former UFC champ. Paulie went on to say "In boxing, I'd be interested in it – I'd love to do a 'winner takes all' fight just so he can go for free but I don't think he'd ever agreed to that. I would love to fight Conor McGregor in a 'winner takes all' fight in a boxing match, I would absolutely love it because I would beat him to a pulp, I would hospitalize him and I'd make him go home broke too."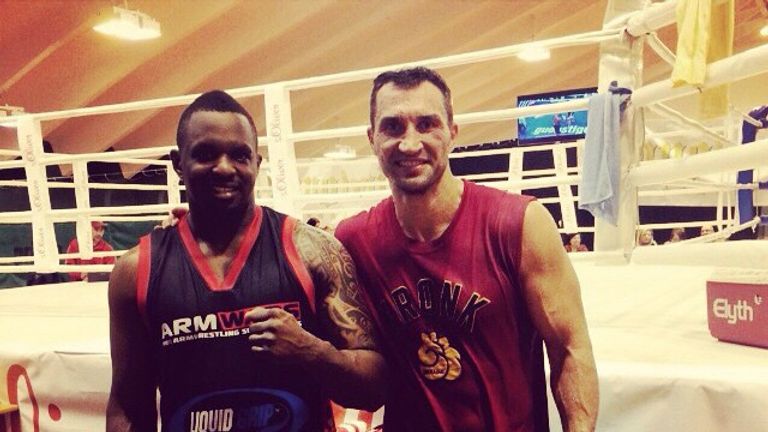 Klitschko says Whyte fight is Fake News-Less than a week ago news broke of a Wladimir Klitschko comeback. Rumors had that an offer had been made to Wladimir Klitschko and Dillian Whyte for April 13th, at Wembley Stadium. Whyte said the offer was ridiculous. Calling it a joke and "less then the Chisora fight" Apparently Klitschko says this is all fake news. The former heavyweight champion insists there's no truth to rumors that he'll end his retirement to fight Dillian Whyte on April 13. Klitschko last fought nearly two years ago when he was knocked out in a back and forth war with Anthony Joshua. That was coming off a 17-month after he was badly out-boxed by Tyson Dury late in 2015. It has been almost four years since the younger of the Klitschko bothers won a fight and it did seem odd that he would return for a fight with Whyte when he turned down a very lucrative payday to rematch Anthony Joshua and formally announced his retirement.
Horn sends Brook an Offer– Horn hasn't been afraid of a challenge from Manny Pacquiao to Terence Crawford, he ain't afraid to step in there against the best. A trend he looks to continue she has issued an offer to former IBF Welterweight Kingpin Kell Brook. If the Brook Vs Horn fight does get made, its interesting scrap with plenty of implications for each fighter. It would also be a big fight, a PPV fight in the UK. It would be and would an intriguing enough fight for Brook to turn down a shot at Jr Middleweight champ Jarrett Hurd. A fight he is in the catbird seat for, but would a fight that would likely end in disaster for Brook. A Horn win would propel him back to legitimate contender status for a rematch with Spence or for a possible future showdown with Terence Crawford at 147..