The calendar year 2018 wrapped up with a bang! Outside of some unthinkably bad scorecards, December was a major win for the sport of boxing. Fight fans got a bunch of great fights in a wide array of weight classes, We have turned the calendar to 2019 and the new year is picking up where 2018 left off. As fight fans prepare for the first "BIG" weekend of fights of the new year we have a lot to be excited about. Two of the brightest prospects will be in the ring and we have a 50/50ish world title fight that has lead to great debate among fight fans. Young stars and 50/50 title fights where we don't know who is going to win is exactly what the sport needs. That's exactly what we are getting this weekend.
Sunday Evening FS1 is giving us both a great title fight and a young star on their first card as a part of the new FOX/PBC deal. In the co-main Brandon "heartbreaker," Figueroa will take another step-up against Moises "Chucky" Flores. Figueroa stopped former world champ, Oscar Escandon. Flores also has a 50/50 controversial SD victory over Escandon. A fight Escondon defended his interim 122-pound strap. Figueroa has all the makings to be a star in the sport. The style, the family lineage, the power, the skills, and the movie star looks. Now he needs the scalps on his resume and he and PBC seem eager to get those for him and put him in position for a mega fight with one of their 126-pound world champs sooner rather than later! In the main event, Caleb Plant will look to complete his Hollywood movie of a life, and capture that world title. A world title he has dedicated to his late daughter. Plant is known as "Sweet Hands" is just that he is the quintessential boxer with lightning hand speed and excellent footwork and athleticism. His opponent and reigning IBF champ, Jose Uzcategui, is an excellent offensive fighter. A relentless pressure fighter with finely tuned boxing skills. The debate is a classic one if Uzcategui boxer with Plant, he will get outboxed. If Uzcategui pressures him he can breakdown. Its the boxer vs the pressure fighter. Who wins? We really don't know. pundits and fans are pretty split on this one.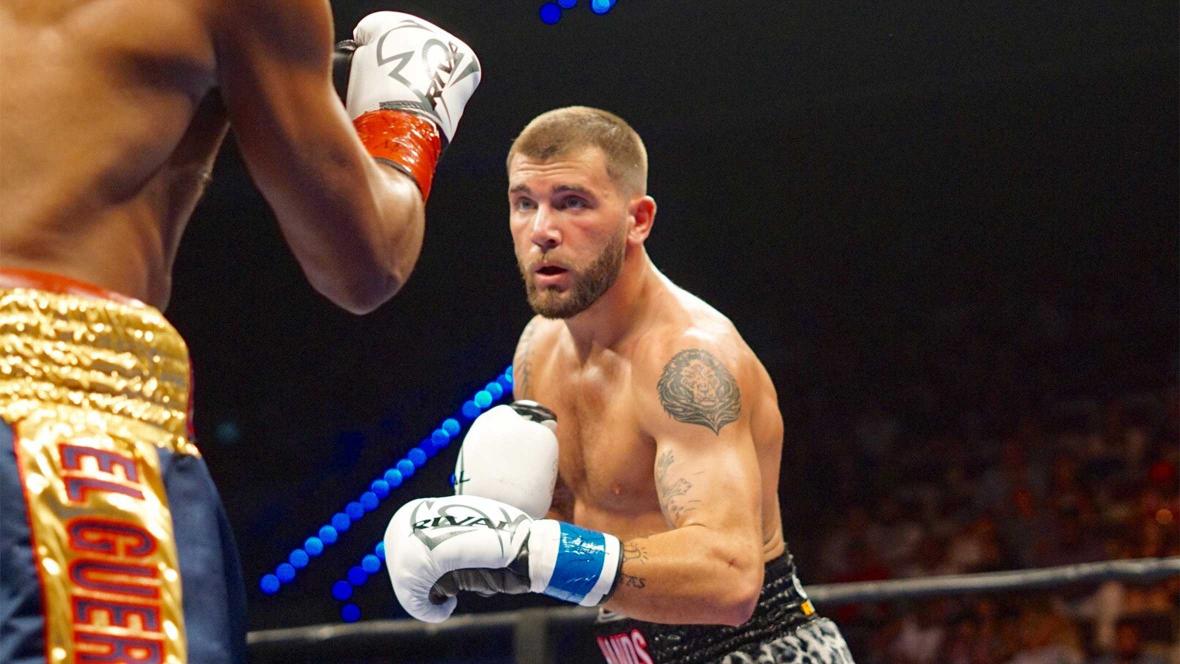 The weekend of boxing kicks off Friday night with mega-prospect Devin Haney. Haney has eye-catching skill, tremendous speed, and power. He has unmatched athleticism. Having turned pro in 2015 at just 17 years old, the boxing world new that he was a special talent. Three plus years later, Haney looks like he is arriving and should get a world title shot in calendar year 2019. However, first things first. The big-time prospect has a big-time opponent in Xolisani Ndongeni. Ndongeni is a perfect 25-0 and at 28 is in the absolute prime of his career. He is also looking to get himself a world title shot and a win over the super-star prospect that is Devin Haney would be the win that gets him that title shot. Two unbeaten prospects going head to head, one to be showcased for superstardom and one looking to play spoiler.
Boxing will kick off the great weekend of sports, on Showtime's Shobox this Friday night and following a great weekend of sports including the NFL playoffs, boxing will also conclude the weekend on Sunday evening on FS1. These are the types of weeknds and cards that boxing needs to elevate it and to grow on the success it had to close out 2018!