At no point in recent history can we remember a time boxing has been this hot in the Lone Star state. Division after division is filled with highly ranked Texans. The state is producing world champions, prospects, and world-class level contenders at an alarming rate. From DFW to Laredo and from Houston to El Paso there's a Texas take over of the sweet science. Perhaps the sanctioning bodies should recognize the Texas champion, we take the lead on that and mandate three all Texas duels to determine who is the best Texan in three different weight classes.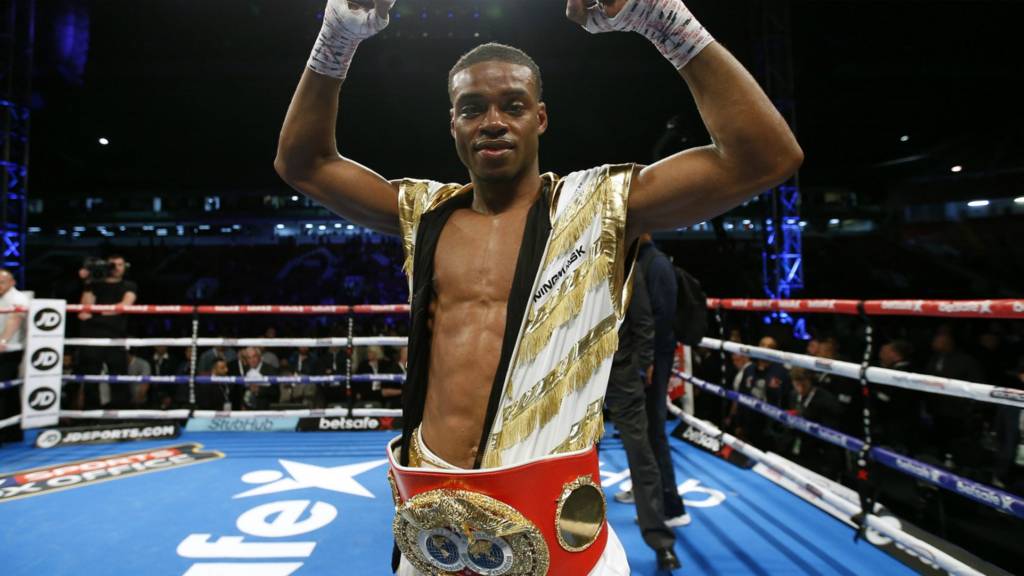 Errol Spence Vs Omar Figueroa Welterweight- Two unbeaten come forward all-action fighters. This has fight of the year written all over it. With both fighters being on the PBC side of the promotional pond this fight would not only be thrilling but is also extremely makeable. Spence of Dallas is the IBF 147-pound champ and has a date for March scheduled against lightweight champ Mikey Garcia. Assuming Spence is victorious against the outsized and outmatched Garcia, he has been adamant that he wants to stay active. So the timing would be perfect to take on Weslaco's, Omar Figueroa in the summer. Figueroa has what amounts to a fan-friendly tune-up against John Molian Jr in Los Angelas next month. Figueroa is a former lightweight champ who destroyed Robert Guerrero and is the only man to stop the "Ghost", something Mayweather and Keith Thurman among others were not able to do. Figueroa knocked Guerrero down a total of six-times on his way to a third-round stoppage. He also has victories over Ricky Burns, Antonio Demarco, and Daniel Estrada. The native of the Valley has been highly inactive for in and out of the ring reasons but is certainly an outstanding candidate for comeback fighter of the year. A Spence/Figuerora showdown would be a fan-friendly civil war that could and should be made in 2019
Virgil Ortiz Vs Kendo Tremendo Jr welterweight- This would be a brutal offensive battle of unbeaten all-world prospects. Ortiz of Dallas was our 2018 prospects of the year, is represented by Oscar De La Hoya's Golden Boy Promotions and has headlined nationally televised card and his displayed his tremendous two-fisted power to go along with a shotgun jab. Ortiz is 11-0 with all 11 wins coming by stoppage. De La Hoya's protege is scheduled to fight in Houston in a few weeks, assuming he is victorious, an all-Texas showdown with unbeaten San Antonian Kendo "Tremendo" Castaneda would be a tremendous test for Ortiz. Castaneda, another unbeaten all-world prospect in the 140-pound division is trained by former world champ Jesse James Leija, who is fine-tuning his prospects defensive skills and making him more responsible defensively to go along with his eye-opening offensive skill set. Castaneda is the crown jewel of Roy Jones Jr promotional stable and is as complete an offensive fighter as there is at 140, two-fisted power, a punishing jab, and a ferocious body attack. The victor of this San Antonio Vs Dallas duel would propel the winner to the level of fighting for a world title. Perhaps that title shot could come against Maurice Hooker another tough Texan.
Joshua Franco Vs Oscar Cantu SuperFly/Bantamweight- Franco also of San Antonio, also with Golden Boy, looked highly impressive in his last outing and had to settle for a draw against fellow Golden Boy prospect Oscar Negrete. A fight most felt "The Professor" Franco was the deserving winner of. Franco has a big opportunity to avenge his only professional loss, a loss that came back in March against veteran Lucas Emanuel Fernandez Leone, Franco and Leone will lock up again on Jan 26th. at the Toyota Center in Houston, Should Franco be able to exact revenge on his nemesis, he is perhaps just one step away, one-big win away from a world title fight, perhaps that step-up fight could come against "Lil Oscar" Cantu Of Kingsville, Texas. Cantu dropped a controversial split decision to Aston Palicte in Vegas just over two years ago. A 50-50 fight that was decided by who else but Adalaide Byrd. Byrd scored a "drawish" fight in the eyes of everyone 98-92 in favor of Palicte. Palicte went on to fight to a draw against Nietes on HBO and "Lil Oscar" went on to take a totally bogus "L" in Mexico against Joaquin Cruz. Cantu like Oscar can fight at either 115 or 118. two of the most loaded divisions in the sport. However, before either man can be the king of those two-divisions they must be the King of Texas