Texas is the best at many things. It has produced the best football players in the world generation after generation. It was ranked #1 as the best state for business. It also clearly has the best BBQ anywhere. Texas is about to dominate another sector. 140 Pound Jr Welterweights boxers. The Lone Star Star is on the verge of monopolizing the weight class for years to come. "Mighty Mo" Maurice Hooker a, Dallas native, is the current WBO champ and is perhaps currently the best fighter in the entire division. However, there are two young hot-shot, upstart, prospects nipping at his heels.
Vergil Ortiz, a fellow Dallas, Texan is perhaps the best and brightest prospect in the entire sport of boxing regardless of weight. At 5'11 he is tall and rangy Jr welterweight. Ortiz is currently promoted by Oscar De La Hoya's Golden Boy Promotions and has put together a perfect record of 11-0 with all 11 wins coming by way of knockout. Despite not being old enough to order a drink, the 20-year old has fought in front of 50,000 fans at AT&T Stadium on the Canelo/Liam Smith undercard and scored a first-round knockout over Ernesto Hernandez in just his second pro bout. He has also headlined a major nationally televised card on ESPN in scoring a third-round knockout over Juan Carlos Salgado, a former world champ who has victories over Jorge Linares and Argenis Mendez. He was no match however for Golden Boy's brightest star. Ortiz will next take his star to the bright lights of New York City and will invade at the Mecca of Boxing, Madison Square Garden on December 15th to close out the year. 2016, certainly looks like the year the young star can capture a world title.
Kendo "Tremendo" Castaneda is the sleeper of this group. The offensively compete San Antonian is trained by former WBC 130-pound world champ Jesse James Leija. Leija has shored up his pupil's defense and has him on the verge. Tremendo has risen from obscurity and humble beginnings to being the prize jewel of Roy Jones Jr Promotions and on the cusp of a world championship fight. Castaneda started 2018 off in relative obscurity but put together a blockbuster year, going 3-0 including taking apart game veteran Jesus Gutierrez on a nationally televised card in August. Kendo followed that performance up last week by absolutely dominating fellow unbeaten prospect Gilbert Venegas Jr and capturing the NABA-WBO 140 pound title. Leija said that Castaneda is making the 140-pound weight limit easily and will stay there moving forward. Castaneda doubled down on his trainer's sentiment by calling out everyone in the top 10 in his division. Perhaps WBA Super champ Kiryl Relikh will answer the call and throw down with the tough Texan in 2019.
Much like 'Tremendo" "Mighty Mo" Maurice Hooker is a self-made champion. Hooker turned pro back in 2011, promoting himself took a draw against a veteran opponent. He suffered two more draws on his way to a world title shot. Hooker finally gets that shot but had to travel across the pond to the UK and fight "Turbo" Terry Flannagan in his own backyard. Hooker defied that odds and pulled the upset capturing the WBO Jr Lightweight title. For his inaugural defense, he against had to go into enemy territory. This time he has to go across the Red River and defended his belt against Alex Saucedo, a fight Hooker was supposed to lose, Bob Arum and Top Rank was using this fight to showcase Saucedo for an in house Top Rank unification between Saucedo and WBC champ Jose Ramirez. Hooker had different plans and scored a seventh-round stoppage of the Oklahoma native, to spoil the plans of Top Rank and seize control of the crowded 140-pound division.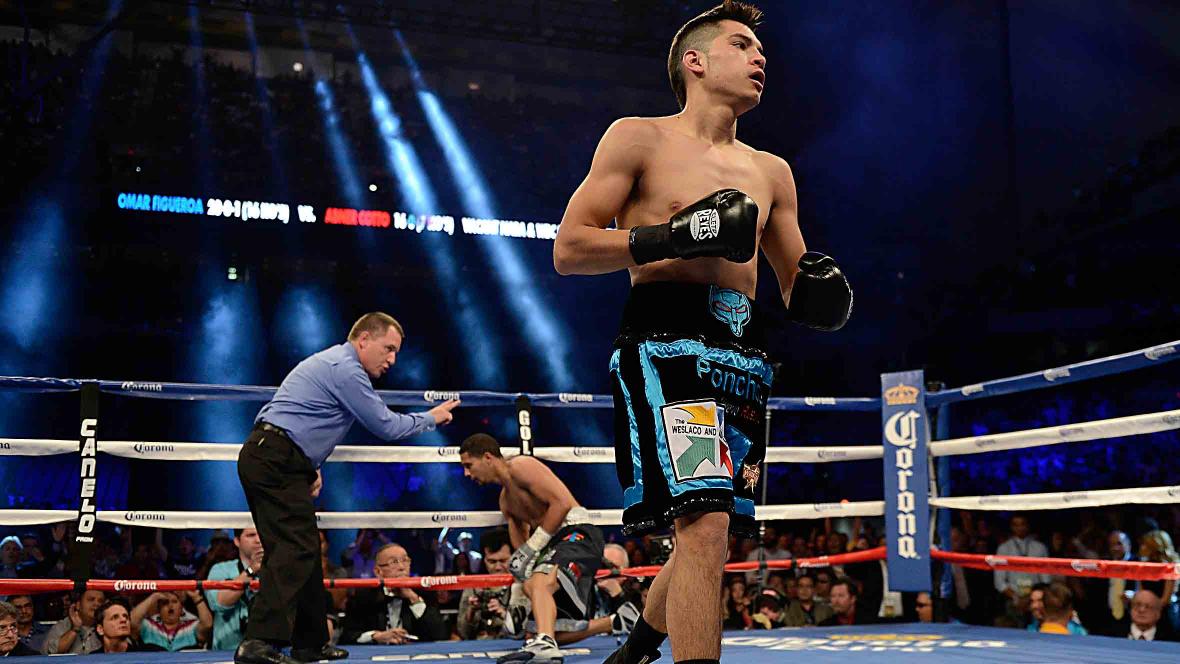 The Jr Welterweight division is one of the most talented and deepest divisions in the sport and has been for quite some time. It is, however, on the verge of being completely monopolized by tough Texans. Add in former world Champ Omar Figueroa of Weslaco, Texas to the mix, who is still unbeaten and despite his out of the ring issues, perhaps the most accomplished fighter in the division and still only 28-years- old and you have an inevitable round-robin of Texas champion and a monopoly on the division for the foreseeable future.