Better late than never, I suppose. For years fight fans,  both casuals and hard cores, wished that Manny Pacquiao would sign with Al Haymon and PBC. It would have put all of the major welterweights, the most glamorous and talent-heavy division in the sport all on the same accord. The possibilities would be endless. Keith Thurman, Errol Spence, Danny Garcia, Shawn Porter, and Manny Pacquiao all on the same side of the promotional landscape, add in the looming possibility of Floyd Mayweather coming back! Not to mention the always entertaining Adrian Broner on the same side of the fence as well as Mikey Garcia who constantly flirts with the idea of fighting at 147. There is nothing to not love about Pacquiao jumping onto that boat!  Well at 39-years-old, we finally got our wish and Manny Pacquiao has officially signed with Al Haymon and PBC!!!
Pacquiao is still a very good fighter, there is still some gas left in Pac-man's tank. His recent destruction of WBA champ Lucas Matthysse was nothing shy of sensational. Not quite the Manny of old, the version that destroyed Cotto, Margarito and Clottey, that was basically a decade ago and Manny is approaching 40 now not 30. So no reasonable party would expect Manny to hit that level again.  The 2009-10 Manny Pacquiao was a special, generational, fighter. That fighter is gone but the current version of Manny Pacquiao is still pretty good and is probably about 85% of what he once was. He also says he only wants the top PBC names so that would be each of the names mentioned above.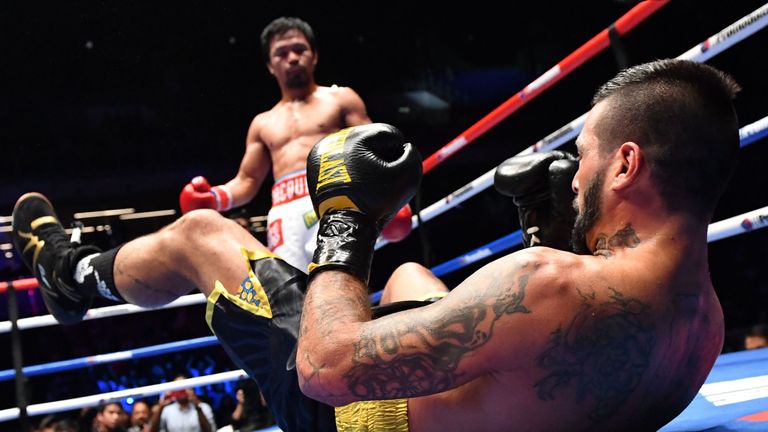 IF Pacquiao is serious about his claim that he is only interested in fighting the top names on the PBC side, and he is already 39-years- old and will be 40 by the time he steps into the ring with Adrien Broner, he will have to move rather quickly. Here is the three fight plan for Pacquiao to cement his legacy and determine exactly where he fits in among the all-time greats of the sport.
1. Adrien Broner – Allegedly this fight is officially set to go down on January 19th in Las Vegas. This is in many ways the perfect fight to test out Pacquiao, Broner is the definition of a B+. If Pac is still an A or even an A- level fighter he will get the win.  If not AB should beat him. If Pacquiao passes the AB test he will advance to the most difficult names in the PBC stable.
2. The second fight on the three-fight plan should be mandated by the WBA. WBA "World" Champion and WBA "Super" Champion need to square off to find out who the real WBA champion is. Run Time was last seen in March of last year, and has already vacated his WBC strap because he didn't want to fight rematches with both Porter and Garcia so he gave the strap up. If he refuses to fight Manny the WBA should follow suit and make "Run Time" hand over the hardware. If the fight were to happen, say summer of next year, who knows if Keifey Poo would have taken his "tune-up" but Keith we still be relatively young and somehow still a recognized champion, and is still regarded as a legitimate threat at 147. If Pacquiao were to beat him he would have re-established himself as one of the top fighters in the sport.
That would set up
3. Floyd Mayweather, the rematch of all rematches between two legends in the 40's. Pacquiao would pose a real threat as he proved his legitimacy in his last two fights besting Thurman and Broner. Mayweather fight did huge PPV sales for two reasons. First, because Floyd is the best fighter of his era, a special once in a generation talent that people loved to watch. And the second reason because people wanted to see him lose. A Pacquiao rematch would offer the possibility to see both. It would offer the chance to see if Mayweather is still special, and for the haters, Pacquiao who will only step into the ring with Floyd, if he is riding a three-fight winning streak will be viewed as the last best chance to see Floyd get knocked out.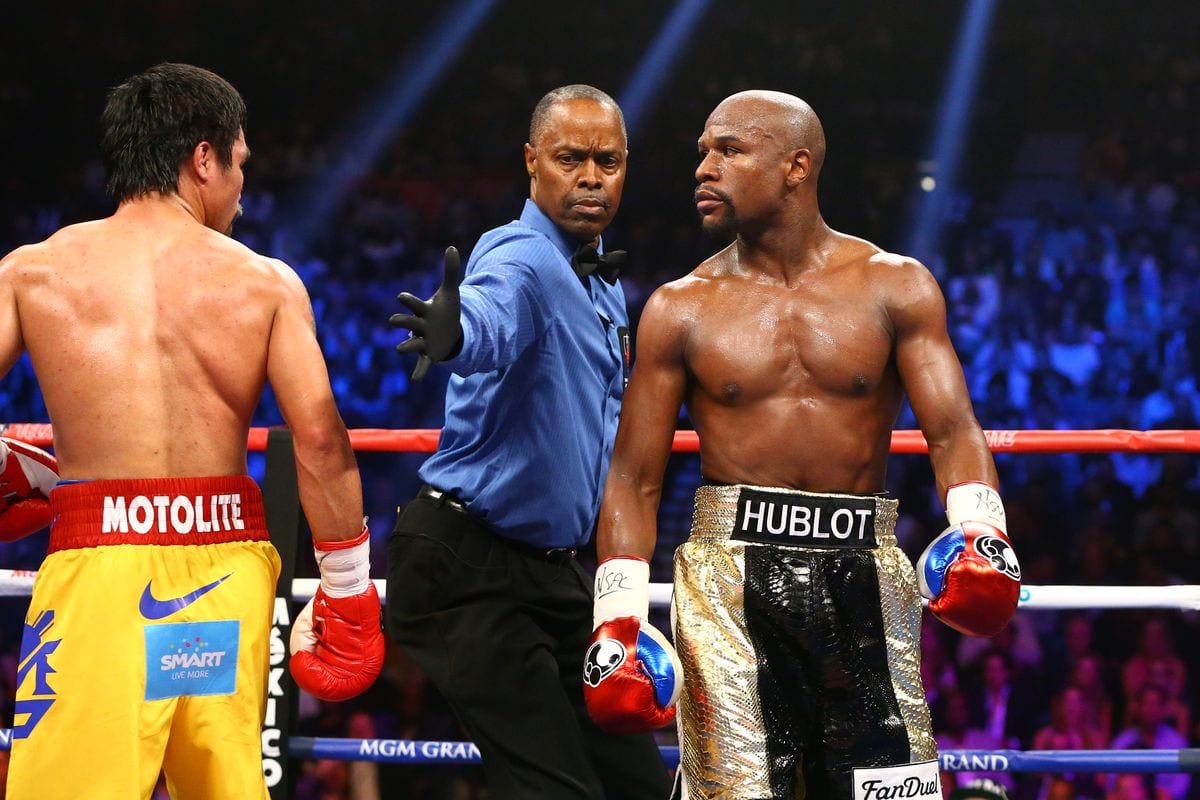 Pacquiao reaching terms with PBC certainly came later than most people had hoped, but it didn't come too late. Pacquiao still has something left to give. There still some water left in the well. How much water is left? Well, the boxing world, both casual and hardcore alike, will tune in to find out and that's a win for boxing.