This week in boxing history represents a dark saddening day for the sport. An eye-opening day that everyone kind of suspected. Our suspicions were confirmed 18 years ago today. On July 18th, 2000, The Nevada State Athletic Commission files a complaint against Bob Arum, based on the testimony the promoter gave at the racketeering trial of IBF President Bob Lee. Arum admitted under oath that he paid Lee a $100,000 bribe.
The IBF which became formally recognized as a legitimate governing body in the 1980's when Larry Holmes opted to hold on to the bodies belt had come under great scrutiny after awarding mandatory number one- rankings to unheard of Colombian fighter after unheard-of Colombian fighter.  The undeserving fighters would be given a title shot against that divisions current champion. Usually, the Colombian challenger would lose the title fight and disappear into irrelevancy. This reoccurring pattern struck many people in the boxing business as more than a little odd. Obscure junior bantamweight of Carlos Mercado rose to the No. 1 contender's spot, he did so by compiling four victories in a row against opponents with a combined record of 14-43-1. Mercado was dominated by champion, Robert Quiroga, in 1992. 13-months later Mercado lost to a fighter who was 14-10 and was never heard of again. Similarly, Felix Naranjo, a mini-flyweight ascended rapidly and out of nowhere rose to mandatory status and got a 1993 title fight against the champion, Ratanapol Vorapin of Thailand, and was embarrassed, stopped in just two rounds in a one-sided fight. In 1995 more than a few eyes and not just from insiders began to take notice when Miguel Julio became the top lightweight contender with more than questionable credentials. The IBF ordered the champion at the time, Oscar De La Hoya, to fight him. The Golden Boy opted instead to give up the I.B.F. belt instead, saying the match would be an embarrassment. Julio was later destroyed by Philip Holliday.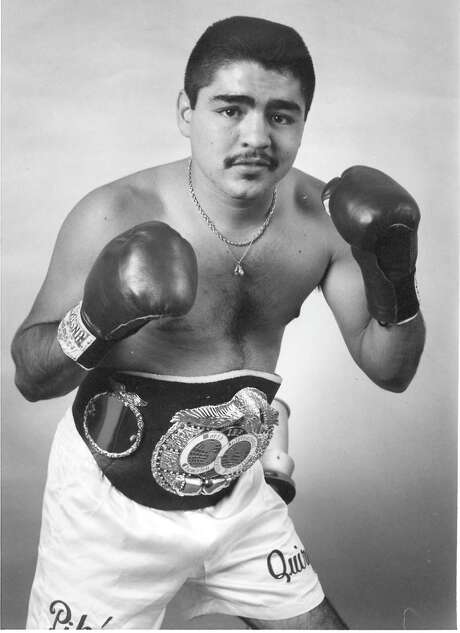 This was the beginning of the end for Robert Lee and the IBF.  C. Douglas Beavers, who headed the I.B.F.'s rating committee was facing criminal charges and agreed to cooperate with federal agents in '97, and secretly recording more than a hundred conversations with Lee and other officials in which soliciting bribes and manipulating rankings were discussed. Additionally, Beavers helped videotape several bribes. Beavers went into detail about the transactions pay-offs and bribes were known as "fuzzy" or "cuz". Beavers added Lee had regularly solicited bribes from managers and promoters, starting in 1985, in essence selling rankings to the highest bidder. They also accepted payments to order rematches.

A videotape captured the details of an October '98 meeting with IBF president Robert Lee Beavers hiked his pants leg and untapped a cellophane package containing $5,000 in a bribe collected by an I.B.F. official in Colombia called Francisco Fernandez. In turn, Lee then placed an envelope with $8,000 in cash on the table, describing it in code as a payoff . C Douglas Beavers, who headed the IBF rating committee in a long deposition, described how he and Lee referred to payoffs as "turkey" or "stuffing" in their conversations, many of which were recorded. They had code names, too, for many promoters; King was known as "fuzzy" or "cuz," and Kushner, who is portly, was called "the fat man."The boxing insiders' suspicions now have firm support. The Colombian fighters' manager, Ivan Feris Chadid, said in a sworn affidavit that he had paid dozens of bribes from 1989 to 1997 to I.B.F. officials to advance his fighters in the rankings. The 66-year-old Lee was guilty of taking $338,000 in bribes from promoters Bob Arum, Cedric Kushner and Dino Duva to fix rankings and sanction fights. In addition, was found guilty of tax evasion, money laundering and interstate travel in aid of racketeering.
The smoking gun that secured Lee's fate and unhinged the IBF was the George Forman and Axel Schultze fiasco. Bob Arum testified in detail the $100,000 he says he paid through a middleman to the founder of the I.B.F., Robert Lee Sr., in 1995. Lee had originally demanded $500,000 to sanction the fight between IBF & WBA champion George Foreman and unranked contender Axel Schulz. Lee and Arum finally agreed on a $200,000 bribe that would elevate Schulz into the top rankings and the IBF would sanction the fight. The IBF would rank Schulz number-nine and the fight went on. The WBA stripped Foreman for fighting the unranked fighter, but instead, Lee agreed to sanction the fight and rank Schulz for $100k upfront and $100k after the fight. Arum acknowledged having paid Lee the initial upfront $100k but did not pay him the $100k on the back end. George Foreman won the fight via controversial 12-round decision and a rematch as ordered. The rematch did not go and the IBF stripped George Foreman of their version of the heavyweight crown.
The International Boxing Federation is now the gold standard for boxing governing bodies The organization which was under federal observation from Lee's conviction through September 2004. Now executes and behaves the way a governing body is supposed to. They have a fair ranking system where the fighters are ranked in a position that makes common sense and you have to make your mandatory defenses. The WBA has so many world champions its impossible to keep up with who holds what belt. The WBO is so in the back pocket of Bob Arum of Top Rank, the exact organization run by the same president that admitted to giving bribes and gave the testimony that was ultimately responsible for sending the former IBF president. That same guy is now calling shots for the WBO. The rebirth of the IBF is nothing short of a small miracle. The IBF is now currently run by Daryl Peoples