Professional athletes at the highest, most elite level typically need to be dragged away from the battlefield. Their primes years, their absolute pinnacle is a very, very short span relatively speaking. They don't voluntarily hold themselves out, they rush back from injury, they dont fake injuries to sit out especially with championship opportunities in the balance. Once that window of absolute prime passes, there is no getting it back ever. It is gone for good. Athletes seize these years and try to prolong it as long as possible. Maximizing their ability and achievements in this short span of time. There are two lone exceptions to this rule.  One currently refuses to play basketball for the San Antonio Spurs by the name of Kawhi Leonard, who seemingly plays in the perfect situation for what is regarded as the best coach, in the best system for one of the premier franchises that he has already won NBA gold with.  The other unfortunately is in our sport. Keith Thurman has gone completely MIA. After a fight of the year candidate and later unifying two belts in what is perhaps the best and deepest division in the sport and being in control of the division and being able to call all the shots. "Run Time" Thurman could have made any fight he wanted and he would have been paid extremely handsomely for it. Thurman opted to fight no one. Not a no one, literally he opted to fight no one at all. Deciding instead to sit on the sidelines playing the flute in Japan instead.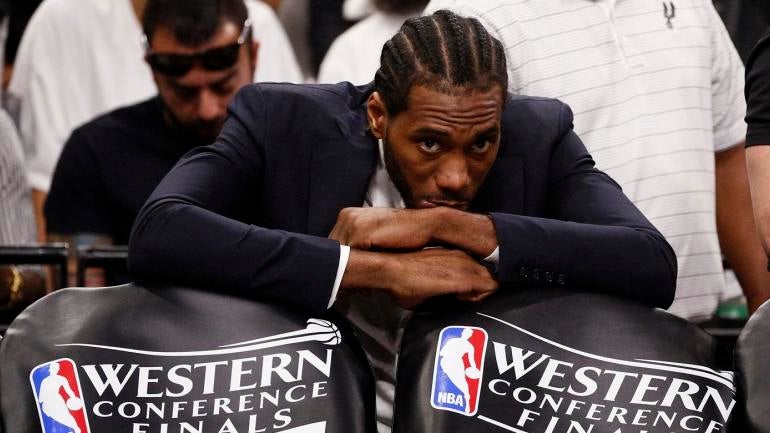 Its been a strange litany of injuries one after another. Injuries that didn't seem that serious and a sense that he could have returned sooner but often not. Opting not to return at all sitting out an entire year in his prime costing himself a run at a title in his absolute prime. Tarnishing his legacy and marketability and demanding a return on his terms a trade to the Lakers. The similarities to Keith Thurman are striking. Thurman has suffered a bizarre string of highly questionable injuries has listed a bunch of fighters he won't come back against which includes anyone in the top 10 of the welterweight division. Thurman informed the WBC last October (almost a year ago) that he would be back in January.
Thurman said that he was going to fight three times in 2018. January became late Feb or early March. That became April 14th, against Jesse Vargas in Brooklyn and that became a May date against an unknown opponent, and not Jesse, not anyone in the top 10 in the division. About eight weeks out with no tickets on sale for the fight and no opponent named or even rumored, Thurman suffered another setback. A hand injury in training has put him out till now. Thurman has an August 4th date that four weeks away, again no tickets on sale and no named opponent. The WBC, whom Keifey Poo told he was going to fight three times this year had to strip him of his title. It's now rumored that if Keith doesnt take an August date (which there is no opponent yet named) that the WBA will follow suit and also strip him. That's two belts stripped within a few months and Thurman is nowhere to be seen. It was rumored a while back that he was close to a fight with Josesito Lopez, but this is going down the same path it went with Jesse Vargas. Lopez is a solid fighter, a pro, but he is an opponent, he has lost to every elite fighter he's faced, Andre Berto, Marcos Maidana, Jesse Vargas and Canelo. Taking 18 months off and coming back to face Lopez is wasting away your prime. Lopez is ranked #33 by BOXREC.com not that Boxrec is an end all be all to the boxing debate but its a decent indicator. Perhaps when Thurman said he wasn't going to fight anyone in the top 10 he should have said top 30 in the welterweights division.
Taking off 18 months and saying you won't fight Spence at all in 2018 and that it's not even "on the plate" and it's "not discussable" to say that he also wasn't going to fight Garcia or Porter or Jesse Vargas or anyone in the top 10 in the welterweight division. is wasting away your prime. On July of 2015, Keith Thurman stopped Luis Collazo in front of his hometown crowd in Tampa at The USF Sundome. Thurman put on a spectacular performance in stopping the extremely tough Collazo. In the now 3 years that have passed since that performance, Thurman has fought just twice and has no opponent scheduled moving forward. He took a year off after suffering an injury in a car accident that Shawn Porter's dad Kenny Porter, called into question. Saying there was no accident and no injury he was just scared to fight Porter. That seemed laughable at the time, however, in lieu of recent events the "injury" the seriousness of the injury seems reasonable to question. The same way Kawhi Leonard's injury and choice to sit out a year in the prime of his career seems questionable.
After eeking out Porter in a fight of the year type of fight. He returned eight months later unifying the WBA & WBC belts by outboxing Danny Garcia in front of 4 million viewers on free TV. Thurman seemed set to assume the role of boxings next crossover superstar. Having 4 million eyes on him in the nations largest city and looking really good in doing so. Combined with fighting in a loaded glamour division gave Thurman the platform he needed. The win over Garcia was 18 months ago. Thurman hasn't stepped into the ring since. Thurman was one of the top five P4P fighters in the world with an exceptional resume and was already a superstar in the eyes of boxing fans and was on the verge of crossover stardom. The same exact scenario with Kawhi Leonard who won an NBA championship and was MVP of the finals, was a two-time All NBA 1st team, meaning like Thurman he was considered one of the top five in the entire sport regardless of position or weight class (in terms of boxing) and a Defensive player of the year. Then a series of "injuries" which no one believes sidelined a rapid rise to the top. With this type of layoff, you put your future in serious jeopardy, who knows if after that long a hiatus you can get back to the most elite of elite levels which was where you were. Who knows if the mental makeup and motivation that got you to the top of the mountain are still there. Idleness creates laziness, if Thurman only wants to fight under the exact perfect circumstance on his terms or not at all, does he really want to fight at all?