Saturday night's PPV card featured a head to head match-up of two top five pound-for-pound guys.  It also featured possibly the best fighter on the entire card, Cuban-born Guillermo Rigondeaux.
HBO Boxing has made a 24 hour a day seven day a week 365 day a year (366 on leap years) job out of hyping and selling us all on Ukrainian sensation and WBO Super Featherweight champ Vasyl Lomachenko. The Matrix is a highly skilled world class fighter with off the charts ability. That is unquestionable. What is highly questionable is why doesn't HBO treat Rigo like they do Loma?
If we want to be 100% on this, for all of the reasons HBO is having a love affair with Loma, and there are lots of reasons to be high on Lomachenko, Rigondeaux is better. El Chacal is clearly better. He's the more gifted defensive fighter. Rigo has way more snap on his punches then the feather fisted Ukranian. You can't go a single round of a Lomachenko bout without hearing Lampley fawn about he's amazing amateur career, Rigondeaux's is better. Guillermo Rigondeaux is amongst the best amateur boxers of his or any era. In addition to being the better amateur boxer, he also has a better resume as a pro. He has wins over former pound-4-pound guy Nonito Donaire, King King Agbeko, Roberto Marroquin, not to mention he's destruction and complete embarrassment of Moises Flores, which looks like it is going to be changed to an NC because the knockout blow came in an exchange that occurred after the bell.  To be fair Rigo was embarrassing a top notch fighter. HBO gushed over Loma's victory over a tough Jason Sosa, I like Sosa, he is a tough and game east coast fighter but he isn't a world-class fighter by any means.
There are a ton of great options HBO could make at or around 122lbs, a unification bout with Jessie Magdaleno, a move up to the loaded featherweight division features huge names like Mares, Russell Jr, Frampton and a can't miss fight that would feature a huge conflict in styles against Leo Santa Cruz. A Rigondeaux-Santa Cruz fight has the fight of the year written all over it.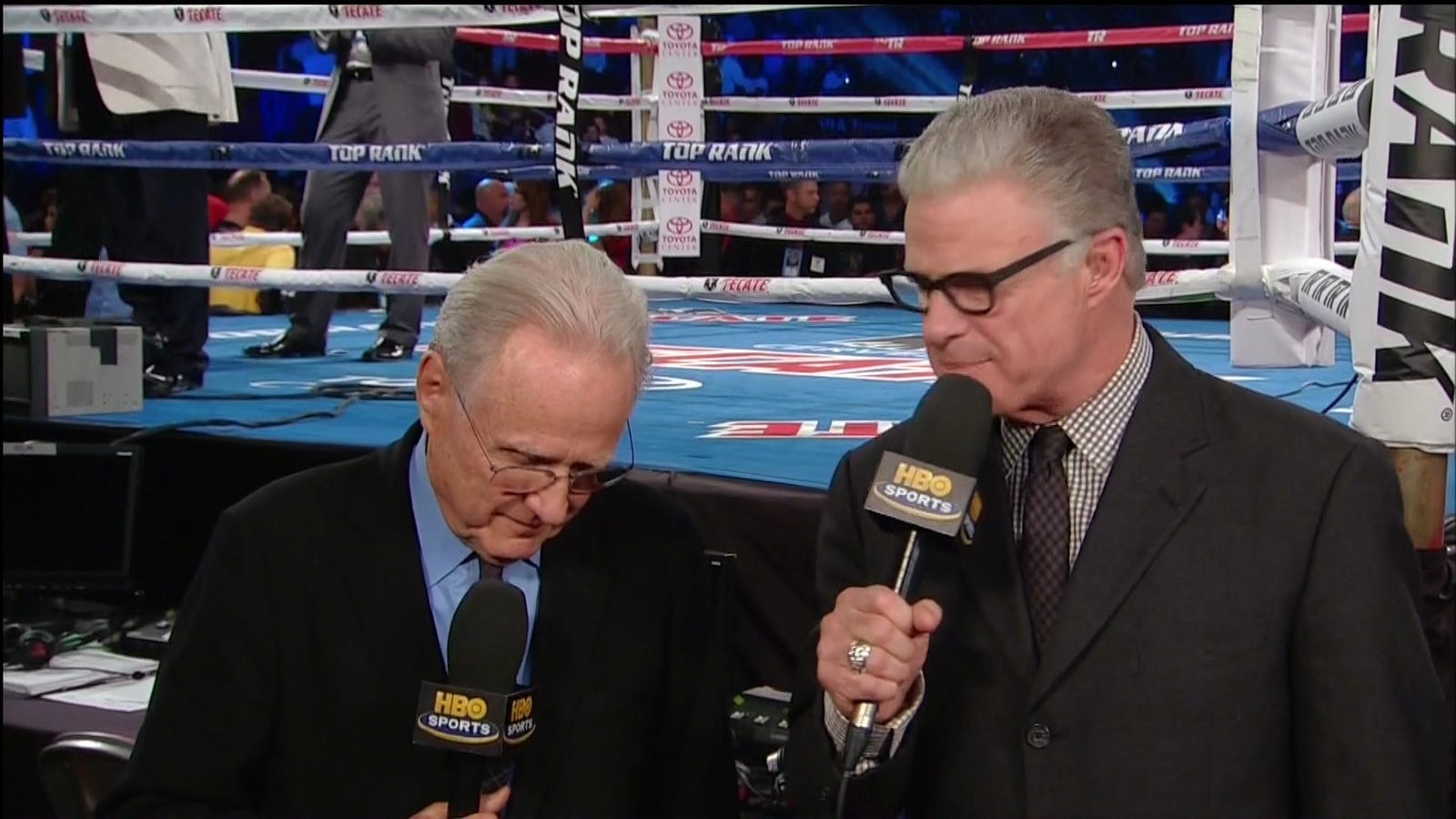 This begs the obvious question. Why does HBO not showcase this guy? HBO boxing has come under some level of scrutiny in the past for not always being "color-blind" I remember thinking this with their treatment of Paul Williams when the Punisher was coming up. HBO also did not much in promoting Roy Jones Jr as the best fighter in the world when HBO was Oscar-Centric all the time. HBO's biggest and most well-known cheerleader Jim Lampley openly fawns over Pacquiao, Khan, and Loma. He has not stopped crying in 5 years over the decision Bradley got over Pacquiao. Lamps openly pouted on air when Khan was deducted a point against Lamont Peterson for holding and pushing off. HBO had nothing to do with the careers of Ward or Bernard Hopkins, Showtime propelled both of those fighters.I just ask you the boxing fan to look at and really examine the difference in treatment in Loma and Rigo and ask why.